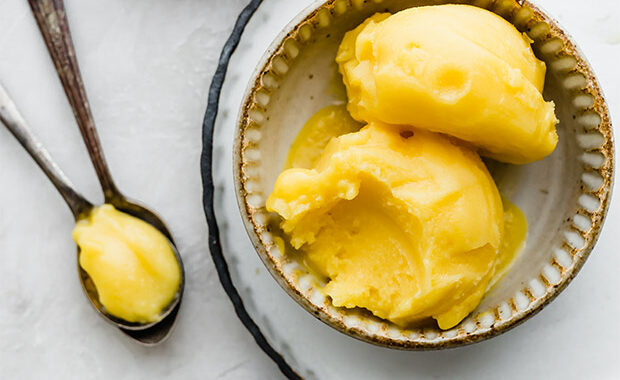 T
This Mango Sorbet is ultra creamy and mega dreamy! This sorbet recipe is easy to make and it's loaded with delicious mangos. 
Mango Sorbet Recipe 
I'm all about the sorbet recipes recently. I made the most amazing raspberry sorbet a few months ago, and I couldn't stop thinking about it!I figured I needed to make it using mangos.
If you haven't read my raspberry sorbet blog post, make sure you do! I cover some tips and tricks for making the perfect sorbet.
As for this mango recipe, it turned out incredible! It's perfect for this time of year when the weather is warming up.
For those of you who have had your ice cream machine tucked away in the back of the cupboard, it's time to pull it out.