A Sweeter Wednesday #33
This post may include affiliate links. As an Amazon Associate I earn from qualifying purchases.
Happy Wednesday!
These are the most popular Halloween candies in every state. Texas has theirs spot on! 🍬
A week ago I decided to do something I haven't done in a while. I went running. We have a stationary bike, so I'll usually ride that for exercise however, this week I changed it up by running outside. I've gotta tell you, it has made a huge difference! Running outside is so good for my soul. My favorite time to go is 1 hour before sunset because the lighting is beautiful and the sky is slowly changing colors. It's a magical thing to witness. To accomplish such a task I put Will in a jogging stroller and Bronson rides his bike alongside me. It has its challenges for sure! But what doesn't? I'd love to know, what is something you plan on doing for yourself this week? Or what do you do each day that feeds your soul? I'm always looking for ideas.
I'm making tomato tortellini soup for dinner this weekend and I'm SO excited! If you haven't made it yet, please do! You will absolutely love it. I should note that I don't love tomato soup. This recipe is nothing like "tomato soup." (Definitely not overly tomato-y).
I can not get over the fall foliage photos I see online. Have y'all seen the photos of Stowe Vermont? Doesn't it seem so Hallmark-esk?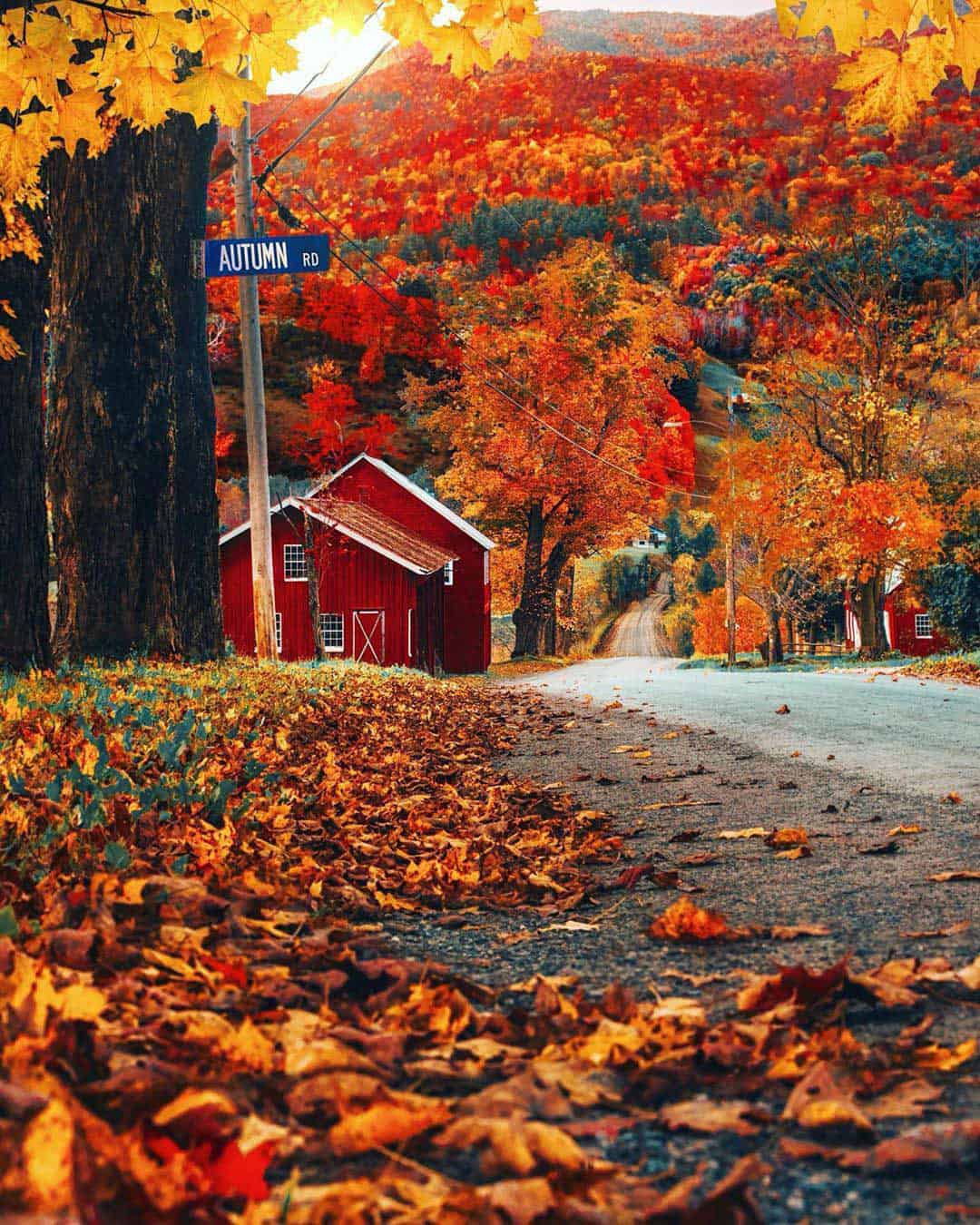 Instagram. Y'all I have to be honest, I can not stand Instagram. If you are one of my Instagram followers, I apologize! I *try* to share stuff on there but it's hard! It's not my thing. I prefer writing on my blog. That's why I always encourage people to subscribe to Salt & Baker emails because you'll be alerted whenever something goes live on the blog. But I wanna know... do you use Instagram? Do you love it? Hate it? I could literally write a novel about social media and my thoughts regarding it! Maybe I will dedicate one of my future ASW posts to this topic. That might be fun! If I get enough comments/emails about it from you guys I will! But seriously, I'd love to glean from what you guys like/dislike about the social media world. (Also, if you're a parent, how are you balancing this with kids??)
Recent Recipes
Here are the recipes I shared on Salt & Baker in the last 7 days.
Favorite Finds
It's Prime Day! Did you buy anything good? What's on your list? I haven't bought a thing. I literally opened up the homepage and got too much anxiety 😂 I DO need an air fryer though. What brand do you have and love? I might buy this one… can't decide! I also looked at a few things that I thought you guys might enjoy! Like this disco light, my favorite mixing bowls ever, and the balloon pump I use for my kids birthdays (seriously the best and it's cheap).
Do you love your instant pot? If so, check out this instant pot pot roast!
I'm 1000% a pen to paper kind of gal. And this acrylic calendar makes me feel organized just looking at it. And then this to do list board. 😍 Seriously so chic! It's like they created these specifically for me.
I love wooden toys for my kids. This one is so unique and fun!
Monster peanut butter cookie bars are perfect for this time of year.
Could really use some more greenery in my house!
Last minute Halloween mantel idea.
Thanks for reading! Have a beautiful week!
xo Whitney