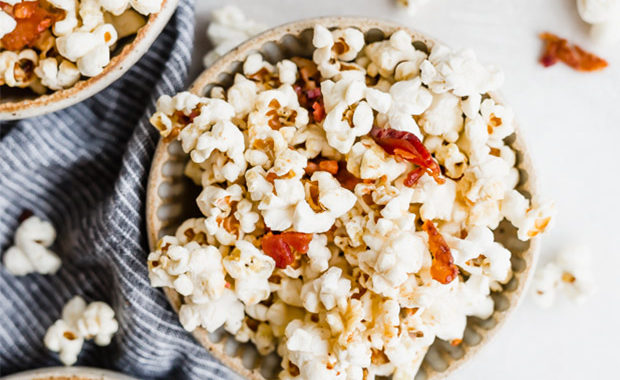 T
This Maple Bacon Popcorn is the perfect sweet and salty snack! It's easy to make, ridiculously addicting, and straight up delicious!
If you follow me on Instagram you'll know I made this popcorn a few days ago. I couldn't stop eating it.
Literally.
I would tell myself, "This is the last bite." It didn't work.
I just wanted more and MORE!
This bacon popcorn was just wayyyyy too good.
Bits of maple coated bacon tossed with freshly popped popcorn satisfies the tastebuds on every level.