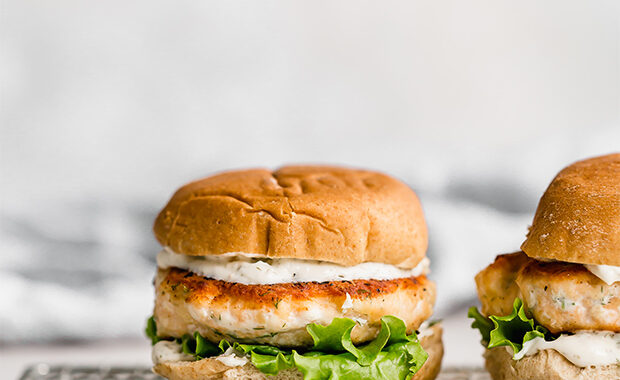 T
These Easy Salmon Burgers with Lemon Dill Sauce will surely become your next healthy meal obsession. The salmon patties are cooked to a golden crisp perfection. Not to mention they're juicy, flavorful and ridiculously delicious!
Why you'll love this salmon burgers recipe
One thing that sells me with this recipe is the fact that it's SALMON. (P.S. I love salmon). This healthy meat is rich in omega 3's and packed with protein.
Surprising, my kids will eat seafood and fish like it's candy. No joke. They devour this stuff! Do your kids like fish? If not, maybe you should start with these salmon burgers, my lemon honey glazed salmon recipe, or my tilapia cakes. The names may not sound kid friendly, but they are!
If you're looking to make this recipe even healthier (in regards to the lemon dill sauce, that is), I'm sharing an adaptation you can make to do so. Keep reading!