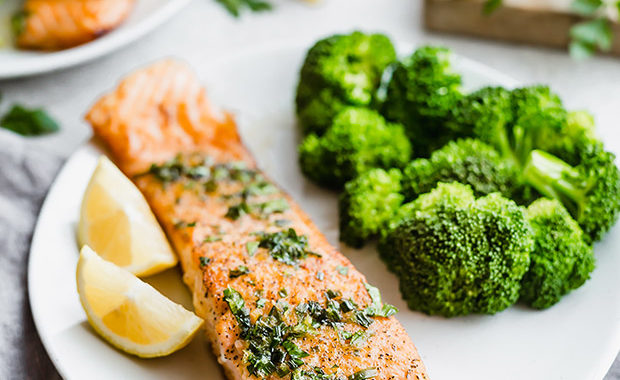 H
Have you ever had Lemon Honey Glazed Salmon? If not, you're really missing out. This salmon recipe is healthy, flavorful, and refreshing. The lemon honey sauce has fresh lemon zest, chopped chives, and parsley. And if the sauce wasn't enough to convince you, then read on to discover a secret to achieving a perfectly cooked crust on this skillet salmon.
Yes, this salmon is cooked in a skillet. If I were being completely honest with you, I'd tell you how obsessed I am with my skillet. I love it!
I've made a handful of recipes using that one kitchen tool! Pizza dip, skillet lasagna, and my caramelized onion dip to name a few.
With it being the New Year and all, I figured I better post some healthy recipes.