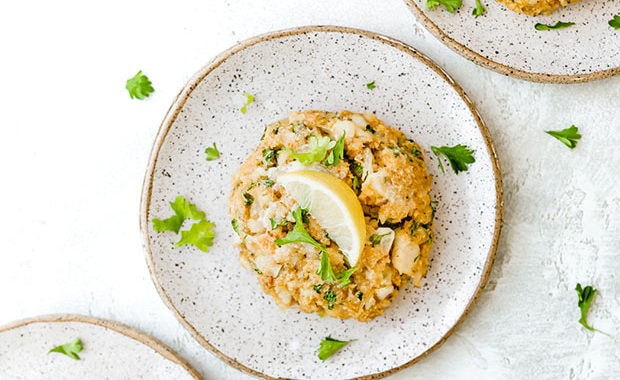 O
Ohhhh are these Tilapia Cakes good! They are loaded with fresh parsley, onion, celery, and a pinch of red pepper flakes to bring a subtle but welcome burst of heat! Topped with a smear of mayo for added flavor, these Tilapia Cakes are dangerously delicious!
Have you made a fish cakes recipe before? They are really good! It's a delicious way to eat fish because the fish cakes are loaded with all sorts of seasonings and herbs (fresh or dried). And for the fish cakes I'm sharing today, I used tilapia.
More often than not, tilapia can be found in my freezer. I love tilapia recipes!
I like tilapia because it's affordable, fairly healthy, and tastes amazing!
This is a perfect dinner recipe to make if you're looking to incorporate more fish, or even if you're trying to switch things up!
I'm guilty of falling into the trap of making the same meals over and over and over again.
But friends, this is one of those meals that I make over and over and over again! Haha! We LOVE it!
It takes zero convincing to get my 4 year old to eat one of these Tilapia Cake patties. Dead serious. He gobbles it right up.