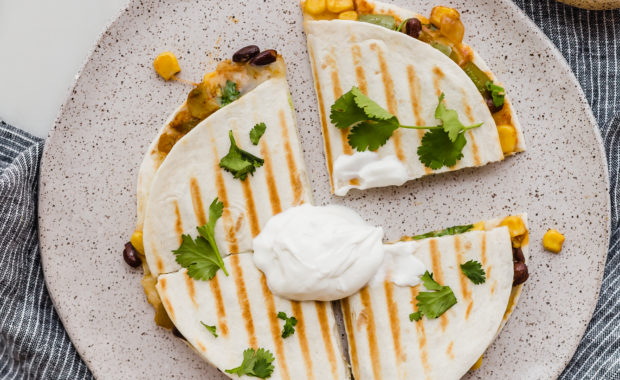 T
This quesadilla is not like your usual quesadillas! It's a Spicy Black Bean and Corn Quesadilla, stuffed with sauted onions, peppers, jalapeños, corn, green chiles, and black beans. Whether you're looking for a vegetarian meal or love flavorful and FILLING quesadillas, this is the perfect meal for you!
Having a quality quesadilla recipe should be a kitchen must!
Naturally when I think of a quesadilla I think of a traditional chicken quesadilla.
For this meal, I opted for a vegetarian quesadilla, and it turned out delicious! I don't do "Meatless Monday's" on a regular basis, but I know individuals and families that like to incorporate meatless meals into their dinner rotations.
Meatless meals might sound like they aren't feeling, but let me tell ya… they are!