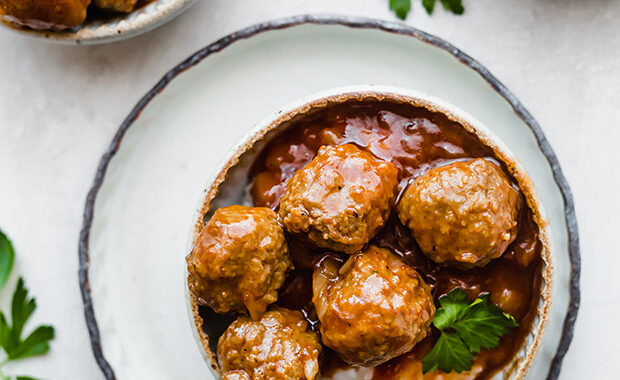 T
These BBQ Pineapple Meatballs are crazy good!!! Place the 3 ingredients in the crockpot (yes, only 3!!) and you're done! Serve these pineapple meatballs over a bed of cooked rice and your dinner is complete. 
After making my crockpot grape jelly meatballs (and looooving them!) I decided I needed more easy meatball recipes. That's when this recipe was born.
I invited my sister over to sample the meatballs, and she raved about them as did my husband. I even overheard him on the phone telling his dad how amazing these barbecue pineapple meatballs tasted!