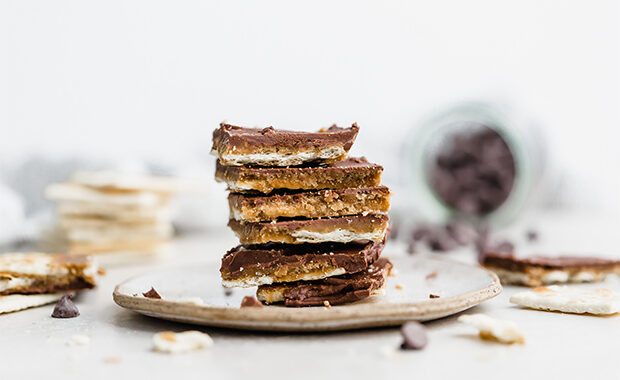 T
This Christmas Crack recipe is one of our favorite holiday goodies! We love to give (and receive) this delicious treat. (It's the perfect gift to give as neighbor gifts).
If you've never had Christmas Crack before let me describe it for you, there are 3 delicious layers. The bottom layer is a crisp salty saltine cracker that's topped with a sweet buttery caramel toffee. Sitting atop the toffee is a thin layer of smooth chocolate. This holiday treat satisfies the sweet and salty lovers, it's a huge hit with everyone!
We are keeping it simple by using just 5 basic ingredients to make this Christmas Crack recipe.