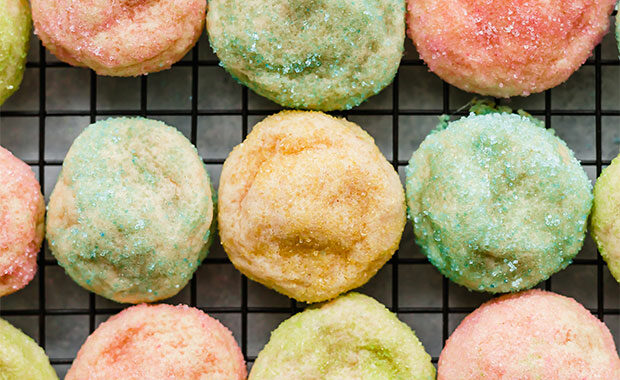 E
Easter Sugar Cookies are a great way to celebrate the Easter holiday! Sugar cookie dough balls are rolled in colored sugar then baked to perfection. The end result is soft cookies with a bright and cheery appearance.
I really enjoy making soft roll out sugar cookies, but there are times I just don't have the time to make them.
When that's the case, I resort to making easy sugar cookies like these ones.
Why you'll love this recipe
There are two profound things you'll appreciate about this recipe:
It uses one bowl. Period, end of story. I mean that kind of sells me already. These cookies are soft and sweet. Rolled in colored sugar makes them so fun! This is a great recipe for kids to make, by the way. It's easy and perfect for little hands that are aching to participate. You can change the color of the sugar to match the holiday you're celebrating. For example, use orange, black, and purple sugar for Halloween or red and green for Christmas.