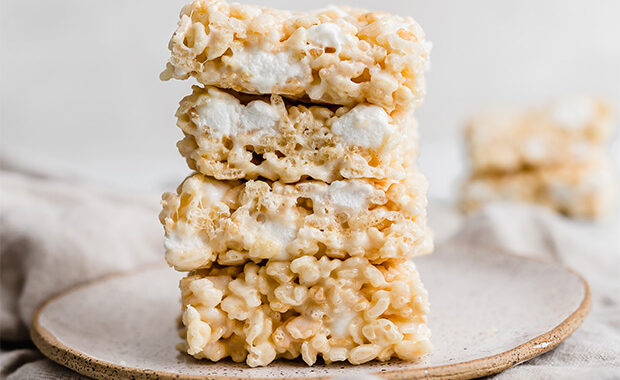 B
Be honest, are you a fan of Rice Krispies? I've never craved them, ever. I mean, there has never been anything special about a basic marshmallow cereal treat.
Times have changed and those thoughts are 100% in the past. Here is the recipe that changed my mind. These Rice Krispies Treats have FLAVOR! And not only that, they are ultra gooey, soft, and stretchy! Just how we like 'em. 
In addition to this cereal treat recipe, I have a scotcharoos recipe that will leave you eating half the pan, or more.