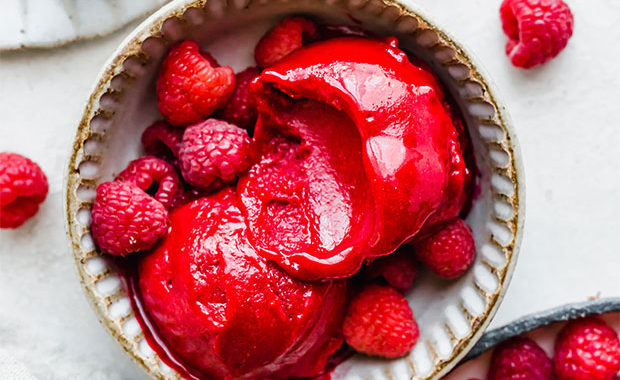 R
Raspberry sorbet that is creamy, refreshing, and vibrant in color and flavor! There's no mistaking this sorbet is loaded with fresh (or frozen) raspberries.
Raspberry Sorbet Recipe
YES. YES. YES!!!
This is it.
This is THE BEST raspberry sorbet ever!
I was a bit shocked by how crazy good this sorbet tasted. The flavor is OFF THE CHARTS! We're talking a rich, pure, and refreshing raspberry flavor.