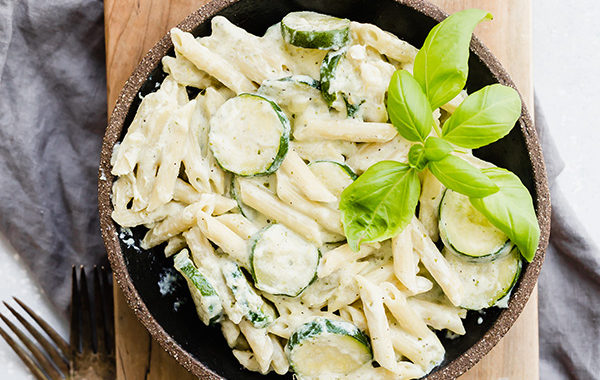 T
This Pesto Pasta with Zucchini and Ricotta is refreshing, flavorful, and easy to make. The red pepper flakes add a hint of heat with the lemon zest bringing in a balanced freshness to the dish. It's the perfect summertime dinner!
Zucchini is in full bloom which means you have to get creative with how you're going to devour ALL of that zucchini the garden has produced!
It's not uncommon for my parents to show up to my house carrying a 2 foot long zucchini that weights 6 pounds. 😂 When this happens I make multiple batches of Chocolate Chip Zucchini Bread this 5 Minute Cheesy Zucchetti Bowl, sheet pan dinners, OR I load up my pasta with tons of zucchini! Which is exactly what you see here.
There are oodles of zucchini recipe ideas! And today, I'm adding another recipe to the mix. And it's a goooood one!