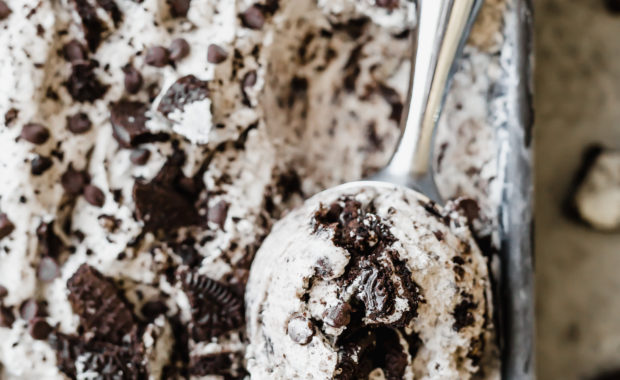 H
Hot summer days call for a nice cold scoop of No Churn Oreo Ice Cream! This no churn ice cream takes 10 minutes to make and is LOADED with Oreo crumbs, chunks, and mini chocolate chips! It's absolute perfection!
I can't believe it took me SO long to try no churn ice cream. I've seen recipes floating around Pinterest about "no churn ice cream" but to say I was skeptical is an understatement.
My mind was made up that no churn ice cream was boring, flat, not creamy, and quite frankly a major cop-out to regular ice cream.
I was wrong.