About
Welcome
I am Whitney, the writer and founder of the blog, Salt & Baker.
My maiden name is Baker, and I love salt. So lo and behold, Salt & Baker!
My recipes are family friendly and simply delicious! I hope you like what you find here and I encourage you to join me on this journey as I (and you) get creative in the kitchen!
About Me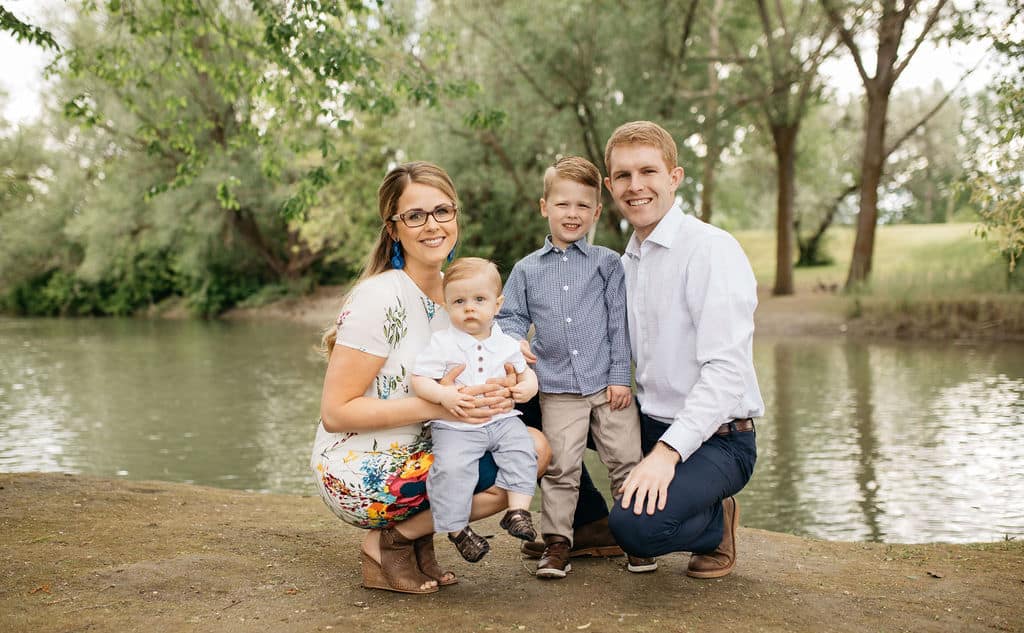 I'm a wife and mother. My husband and I have two boys! I love being a boy mom. Bronson is almost 5 years old. He loves to help me in the kitchen! When we test recipes, Bronson reminds me that if something doesn't taste good, "We can always make muddy buddies!!!" Our second son, William is a calm and reserved, quite the contrast to his older brother.
I'm a self-taught food photographer, food videographer, and recipe developer.
What you'll find on Salt & Baker
If you take a look around the blog you'll notice a trend in the types of foods I post… a little bit of everything!
I love breakfast recipes, healthy foods, quick dinner recipes, cookies, frozen treats, and finger foods! I can't settle on sharing just one type of food group with you, so I'm sharing all of them!
More about me
My "day job" is making food videos and doing food photography for fellow food blogging friends and brands. When I'm not in the kitchen you can find me playing with my sons, reading a book, exercising (it's a love hate thing) or cleaning.
Fall is my favorite time of year! I'm the type of girl who loves the cool weather (I hate summer)! I burn pumpkin scented candles all year long as well as bake pumpkin goodies throughout the year too! Tell me I'm not the only one who does this?! I love the snow and being in the mountains. Fresh air is so therapeutic.
One day I want to become a certified fitness instructor. I love the Pilates reformer. Have you tried it before?! It's my favorite.
I'm 100% blind in one eye. I lost vision in my eye when I was 19 years old. I've had 6 retinal detachment surgeries. Due to the surgeries and retinal detachments I spent a majority of my college years crosseyed (I don't recommend it), ha! Thankfully, my husband could see past my physical imperfections and he gave me a chance! I've since had surgery to correct my eye muscles but wear glasses every day. Why would I share this with you? Because sometimes it's good to know that other people in life have challenges too. Instead of getting discouraged, I've found its best to look for the silver linings in life. Life isn't perfect, but life is beautiful.
Shop Salt & Baker
I have an Amazon storefront that you can check out! I include kitchen products, cookbooks, books, and appliances I love, in one easy location.
These products are affiliate links, which pay me a small commission for my referral, at no extra cost to you! This allows me to bring you free recipes on a weekly basis. Thank you for supporting my website!
Contact
Thanks for reading Salt & Baker! I love hearing from my readers! If you have recipe requests, questions, or you'd just like to chat, don't hesitate to fill out the contact form or email me at saltandbaker (at) gmail (dot) com.