A Sweeter Wednesday
This post may include affiliate links. As an Amazon Associate I earn from qualifying purchases.
The feel good story for today comes from a short article I read last week, it's about a 13 year old boy who runs a bakery! But here's the catch, he matches every sale with a donation to the homeless. I'm so impressed!
Recipes you don't want to miss
I've shared some dang good recipes over the past two weeks, and in case you missed them they are right here in one easy location!
This week is popsicle week! I'm sharing 3 popsicle recipes, two of which have gone out already, and the last one (cookies and cream popsicles) will be posted on Friday, so stay tuned!

Happy 4th!
I'm so excited tomorrow is the 4th of July! Aside from Christmas and Thanksgiving, this holiday happens to be one of my favorites. What do you guys do for the holiday? Do you attend a firework show? Perhaps a 4th of July parade?
I plan on making a sheet cake, grilling some hamburgers, and cutting into a large and juicy watermelon. You've gotta have watermelon on the 4th!
Life Update
We are officially sweating our brains off in Texas, haha. Just last week I decided to take the kids on a walk to the park, after all, it was only 88 ° F outside.
Well, within 30 minutes we were sticky and sweaty. #notpretty
However, the house we are renting doesn't look too shabby! It's an older home that has hard wood floors and tile throughout. I wanted to get a rug or two to add some style and variety. I purchased this one for our living room and this rug for my sons bedroom. They had a great deal going on so I couldn't resist.
And probably my favorite purchase of all were these Corelle dishes. BEST DECISION EVER!!!
First, these dishes are light weight, they look so good, and they stack nicely. They are break and chip resistant, AKA perfect for children and clumsy adults (like myself); I also purchased a set of lunch plates because I thought the size seemed perfect; I was right!
The Corelle dishes are replacing some big, clunky, and very heavy square plates and bowls we received for our wedding. And you know what, for the past week as we sit down to eat dinner (or while I'm doing the dishes) I voice my love for our new dishes. Ha! Just yesterday my husband said, "Whitney, we know you love these plates. You've told us every single day."
Corelle, if you're reading this, I will gladly be a spokesperson for you. 🙂
What Caught my Eye
There were a handful of great internet finds I came across, but a few of my faves were:
Salivating over
Firecracker cupcakes! So stinkin' cute.
I could go for a frosted lemonade right now.
Check out this blueberry ginger sorbet; stunning!
I'm definitely in an "ice cream mood" because I saw this birthday cake ice cream recipe and I'm allll for it.
Join Salt & Baker Friends!
This is a private Facebook group made just for you! Come post photos of the food you're making, ask questions, and participate. I'd love to have you!
And don't forget, if you make a recipe from my blog be sure to share it on social media. Tag @saltandbaker and #saltandbaker so I can see what you've made!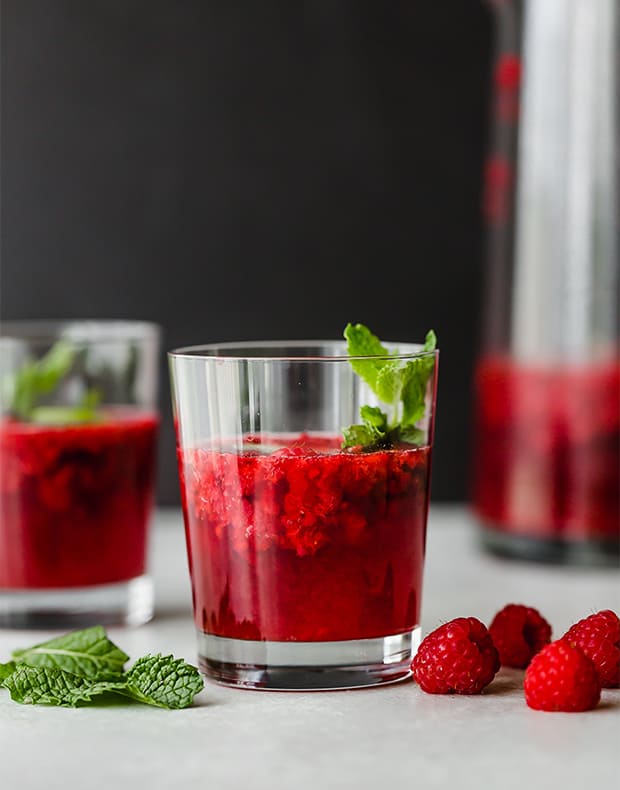 Thank you for reading and supporting companies and brands I partner with. There are affiliate links in this post, for which I receive a small commission at no extra cost to you. This allows me to bring unique content and recipes to you, free of charge. As always, all opinions are my own.