A Sweeter Wednesday
This post may include affiliate links. As an Amazon Associate I earn from qualifying purchases.
And I'm back with A Sweeter Wednesday post! Rather than a "good news" type article, I'm sharing this cute video. I hope it puts a smile on your face!
New to Salt & Baker
Monday I shared my husbands all-time favorite summer dessert, Peach Dessert. The name is so basic, but the flavors are not! It has a thick cinnamon graham cracker crust that's absolutely irresistible. In fact, sometimes I'll 1 1/2X the crust recipe so that we can sprinkle some of it overtop of the dish.
Also BBQ Chicken Sandwiches are new as well. This recipe features a sauce that's completely homemade.
Life & Luck
It's been 3 months since we had our family pictures taken, and I'm finally getting around to ordering prints! Here's a sneak preview of some of the images. Can't wait to hang them on the walls.

You wouldn't believe our luck. My husband has been in a car wreck twice in the past 3 weeks. And I witnessed the car in front of me get in a wreck just last week. It's true! Both of the times my husband got hit, neither of them were his fault. In fact, his car was completely parked both times and he was run into both times. He's fine, they weren't *huge* wrecks (thank goodness!) but man alive! It's infuriating how many people don't pay attention when they're driving.
So here's my PSA, don't drive distracted people. And also Houston has waaaaaaaay worse drivers than Utah.
My Utah readers will know just how bad it is, hahahah!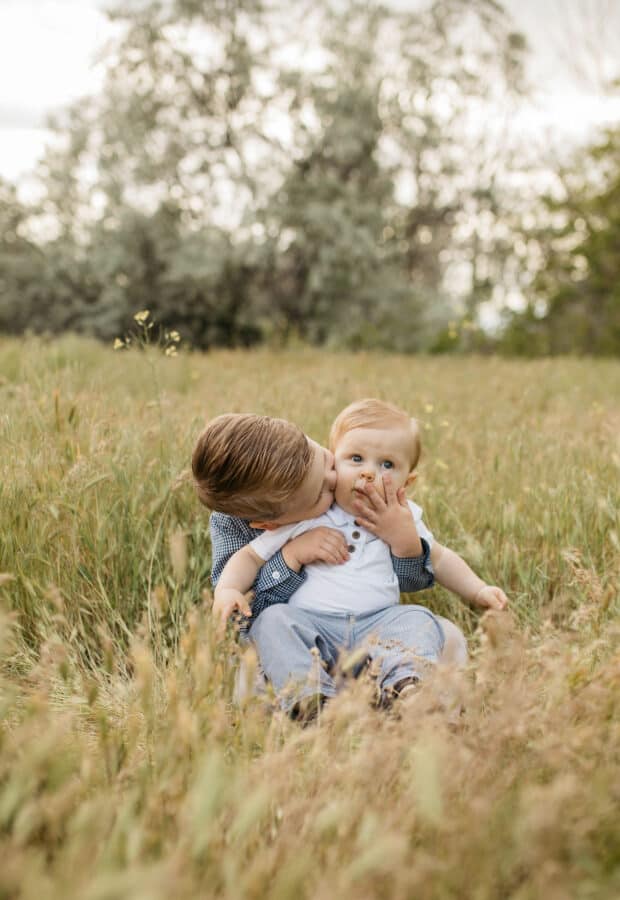 We went to an Astros game with some friends earlier this week. Such a blast! And on our way there we saw a car cut off the moving metro (the metro *barely* missed hitting the car). Like, what?!!! 😳
A sweet story for you: my 4 year old wakes up early every morning so that he can eat breakfast with Alex before he heads to work at 6:50, sometimes 6:30! He then puts on his shoes, walks into the garage and waves as my husband backs out. Bronson then comes into the house, and hops back in bed (my bed… so like everyones awake by now, ha). This happens every. Single. Morning. It's it the sweetest? But it's also bad because he never sleeps past 6:45 am.
What Caught My Eye
This casserole tote is genius.
I've been browsing the internet for earrings. I haven't actually purchased any of these but I bookmarked a handful. My favorite has to be these ones. Perfect for you ice cream lovers. These flamingo earrings are pretty intense, or are unicorns more your type?
An herb savor. NEED this badly. I go through so many herbs.
We've had the same plastic glasses for 7 years now. One by one they are breaking, leaking, and being tossed in the garbage. I'm eyeing this set. Or do you suggest something else? What do you use for kitchen glasses?? I need suggestions!
We watched Secret Obsession on Netflix over the weekend. Yikes! It's a nail biter. I'm not usually one for thriller movies, but Brenda Song did a phenomenal job in her role.
Kitchen Favorite
I have these towels from Crate and Barrel and I LOVE them! They wash really well, meaning they're soft, don't stink, and have a great feel to them. I want to add these to my collection as well.
Salivating over
I made my Magnolia Bakery Banana Pudding on Sunday and we devoured it. Make it! It's so good.
I'm making this peach crisp cake this weekend. Can't wait!
Heading to the store to grab ingredients for this spicy honey chicken tenders recipe.
Use all the heirloom tomatoes for this tomato pizza.
Here's one of my favorite food photographers of all time, I could stare at her photos all day. Look at this herby rice salad with veggies. 😍
Well that's all for this Wednesday! Thanks for reading, commenting, and following along.
❤️ Whitney
SUBSCRIBE TO SALT & BAKER
If you love what you see on the Salt & Baker be sure to subscribe. You'll get new recipes delivered straight to your inbox…. you don't want to miss out!
---
Thank you for reading and supporting my website. There are affiliate links in this post, for which I receive a small commission at no extra cost to you. This allows me to bring unique content and recipes to you, free of charge. As always, all opinions are my own.