Black Cocoa Powder Recipes
This post may include affiliate links. As an Amazon Associate I earn from qualifying purchases.
The secret to dark and decadent, chocolate desserts is all about the cocoa powder used. Black cocoa powder recipes are intense in both color and flavor. Recipes using black cocoa powder are charcoal black and have an acute chocolate flavor.
Before we jump into the recipes be sure to check out my Black Cocoa Powder Guide to learn everything you need to know about black cocoa powder.
Then, choose from these delicious black cocoa powder recipes below!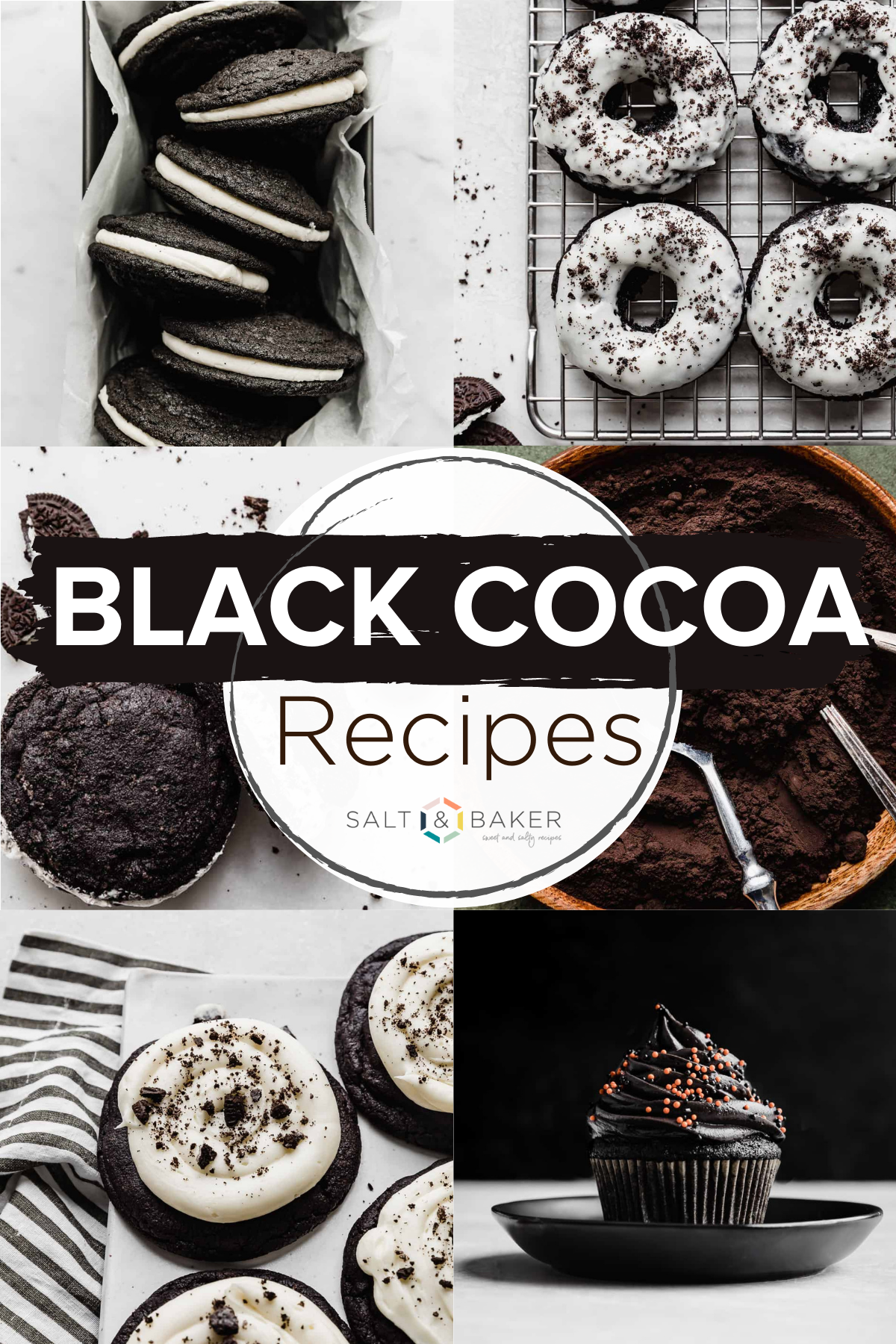 These Oreo Donuts are probably one of my all-time favorite baked donut recipes. The black cocoa powder in them really brings out that Oreo flavor. They are moist and so delicious!
These black cocoa powder cupcakes are so moist and are a very deep black color thanks to the black cocoa powder. The texture of the cupcakes is super smooth and they are topped with a delicious and smooth black cocoa powder frosting!
I'm a sucker for dipping Oreos in milk, but after having tried these homemade Oreo cookies, I just can't go back to the store-bought ones! These cookies are so addictive! They are perfectly Oreo flavored and are soft and chewy — the perfect Oreo cookie!
I love making Crumbl copycat recipes, and this one was super fun to make. The black cocoa powder in the cookie base is perfect and topped with the vanilla cream cheese frosting, you really can't go wrong with these Crumbl Oreo Cookies!
These copycat Crumbl Oreo Sandwich cookies are fun because the cookie dough is rolled in crushed Oreos. The marshmallow fluff filling is different from the other cookies with a vanilla cream cheese frosting. I love the addition of the marshmallow flavor!
These Black Cocoa Brownies are fudgy, gooey and ultra delicious! They have the perfect balance of sweet and are the most amazing texture!