Best Cocoa Powder for Baking
This post may include affiliate links. As an Amazon Associate I earn from qualifying purchases.
When it comes to baking, knowing the differences between unsweetened cocoa powder, natural cocoa powder, Dutch process cocoa powder and black cocoa powder can really help!
Most recipes you are used to making most likely call for unsweetened cocoa powder — like in my Moist Chocolate Cake Recipe. But let's talk about why, in some cases, you'll want to use a different kind of cocoa powder and most importantly, why it matters! 
First off, what are the cocoa powder types? There is unsweetened cocoa powder, natural cocoa powder, dark cocoa powder, Dutch process cocoa powder, and black cocoa powder. Let's take a look at the different types of cocoa powder.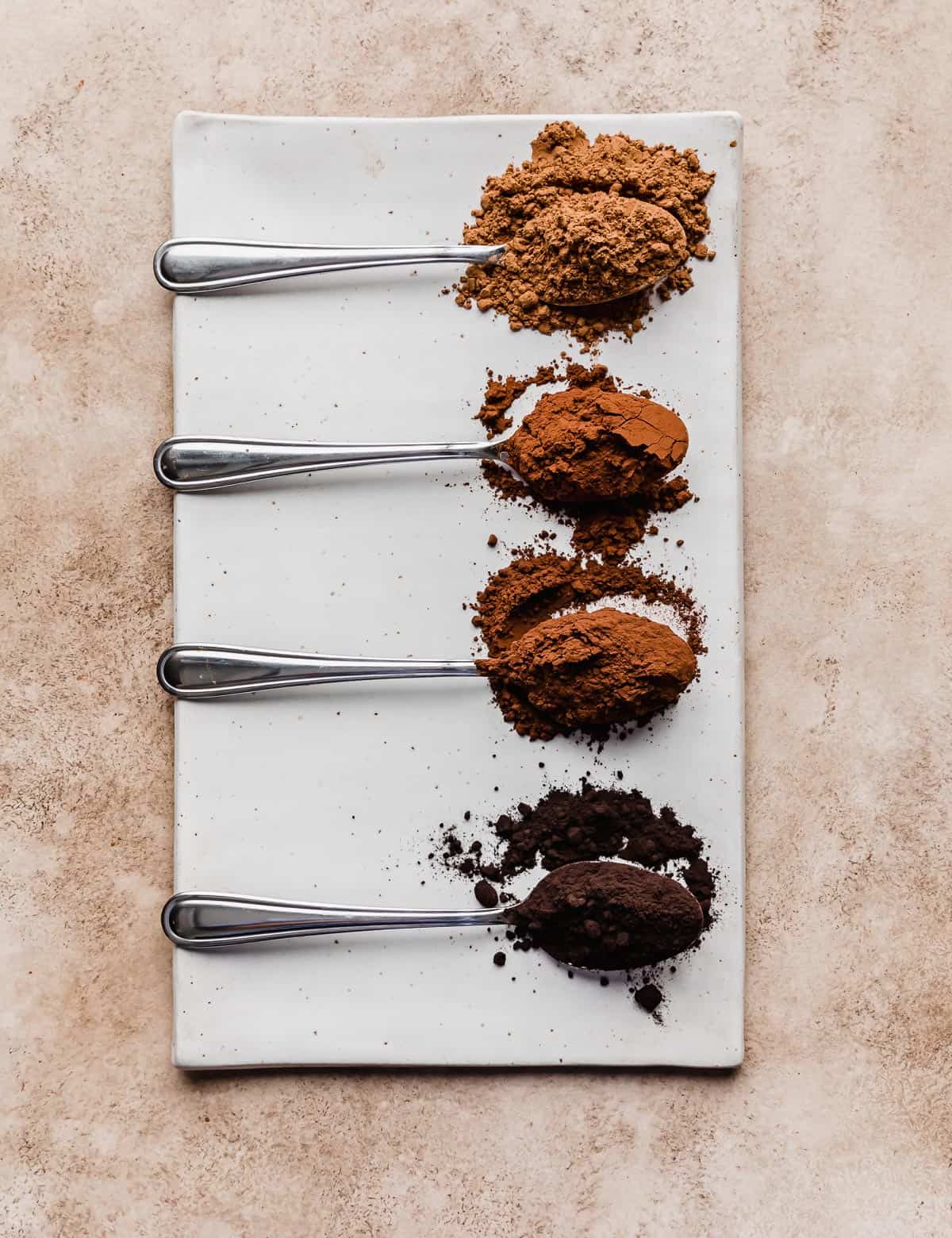 What is Cocoa Powder?
Cocoa powder is an unsweetened powder that adds chocolate flavor to baked goods such as brownies, cookies, cakes, and various other dessert recipes.
Cocoa powder comes from cocoa beans, which is the seed of a cacao tree.
Cocoa powder is an end product after cacao beans have been fermented, roasted and pressed to extract about 75% of the cocoa butter. What's left is a pasty chocolate liquor that is then dried and ground into cocoa powder.
Recipes Using Unsweetened Cocoa Powder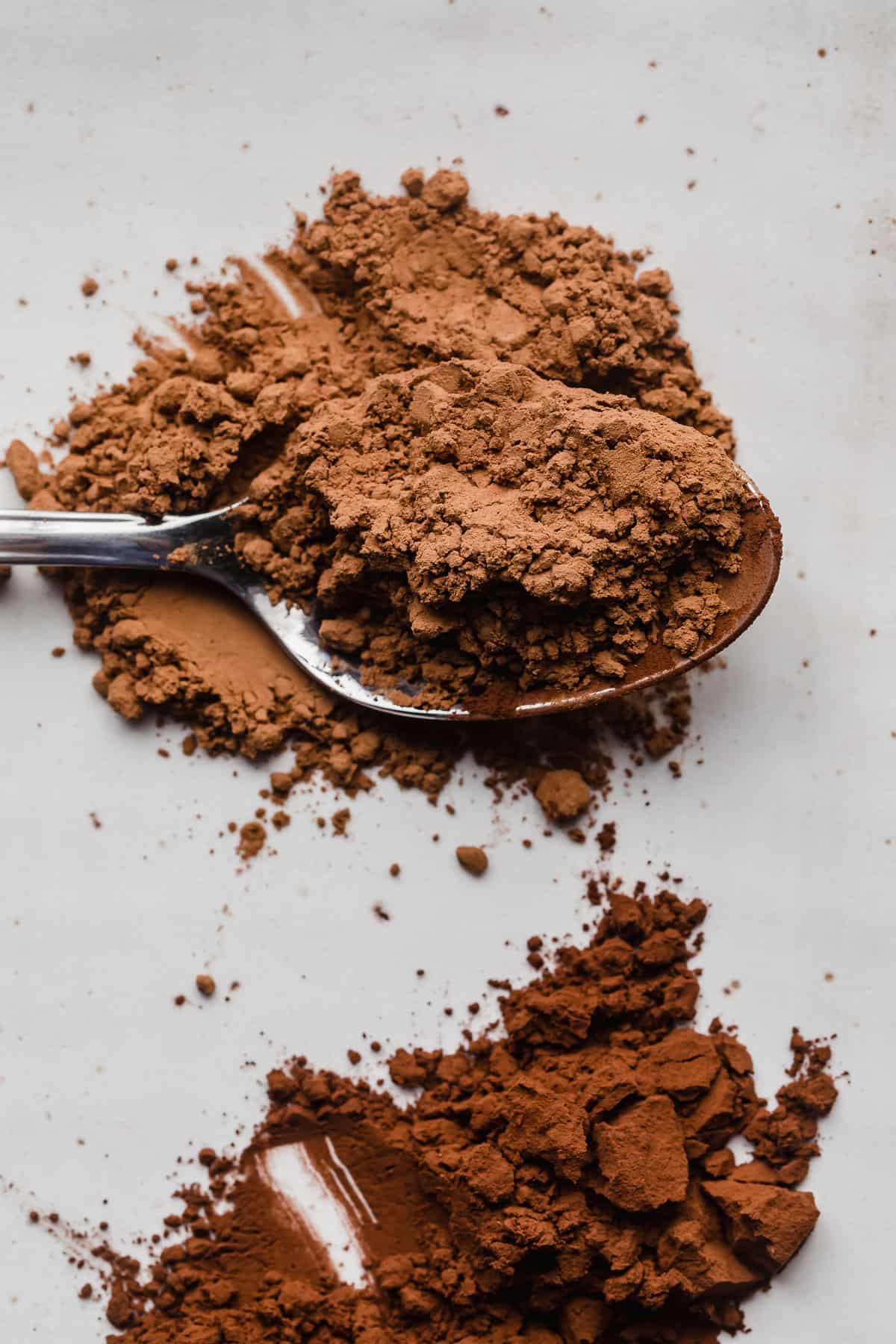 ---
Recipes Using Dutch Process Cocoa Powder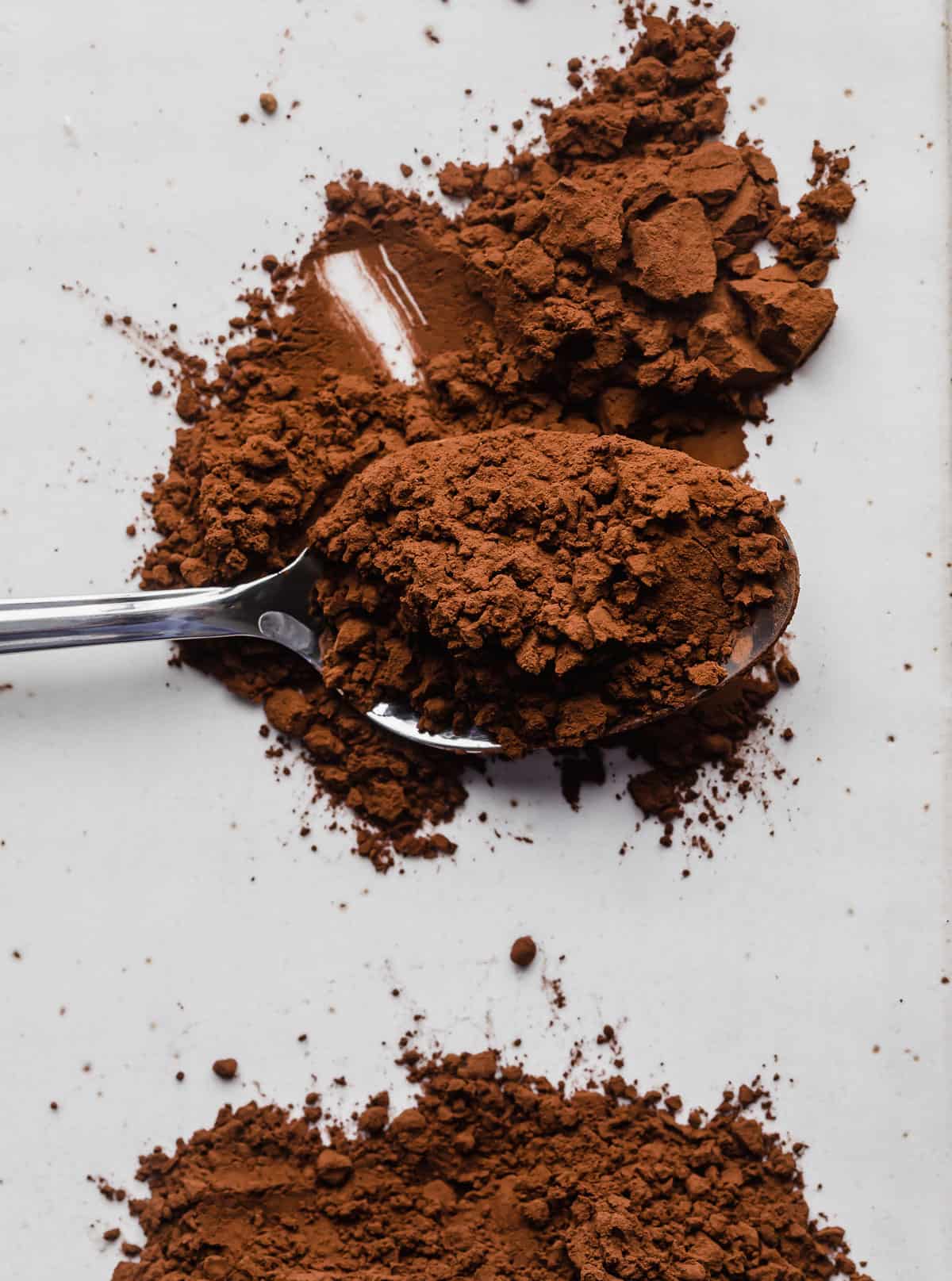 ---
How to Store Cocoa
Store cocoa powder at room temperature in a Ziplock bag or airtight container. 
Do not freeze cocoa powder. It won't lengthen the shelf life and it can actually damage it due to possible condensation.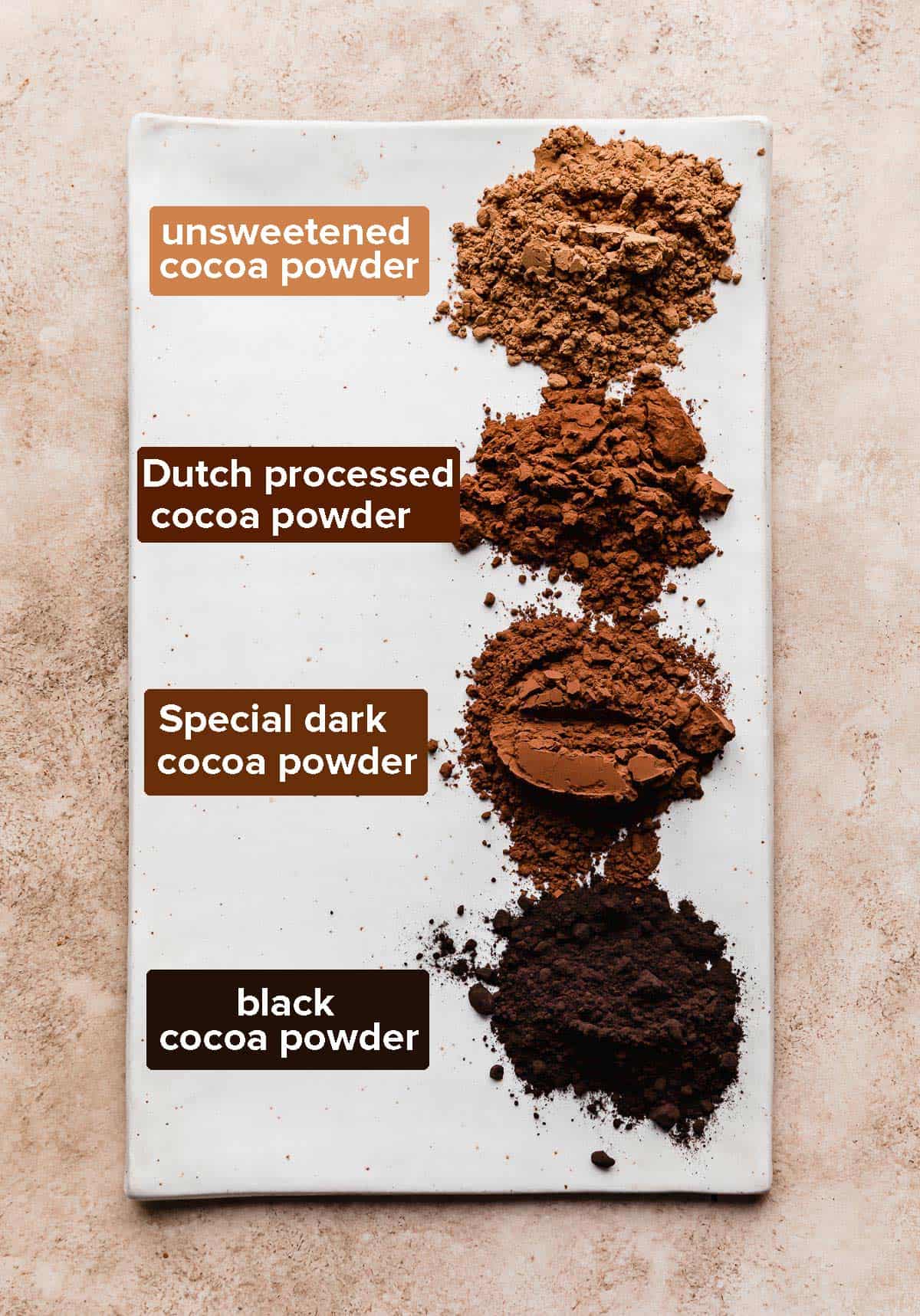 Cocoa Powder FAQs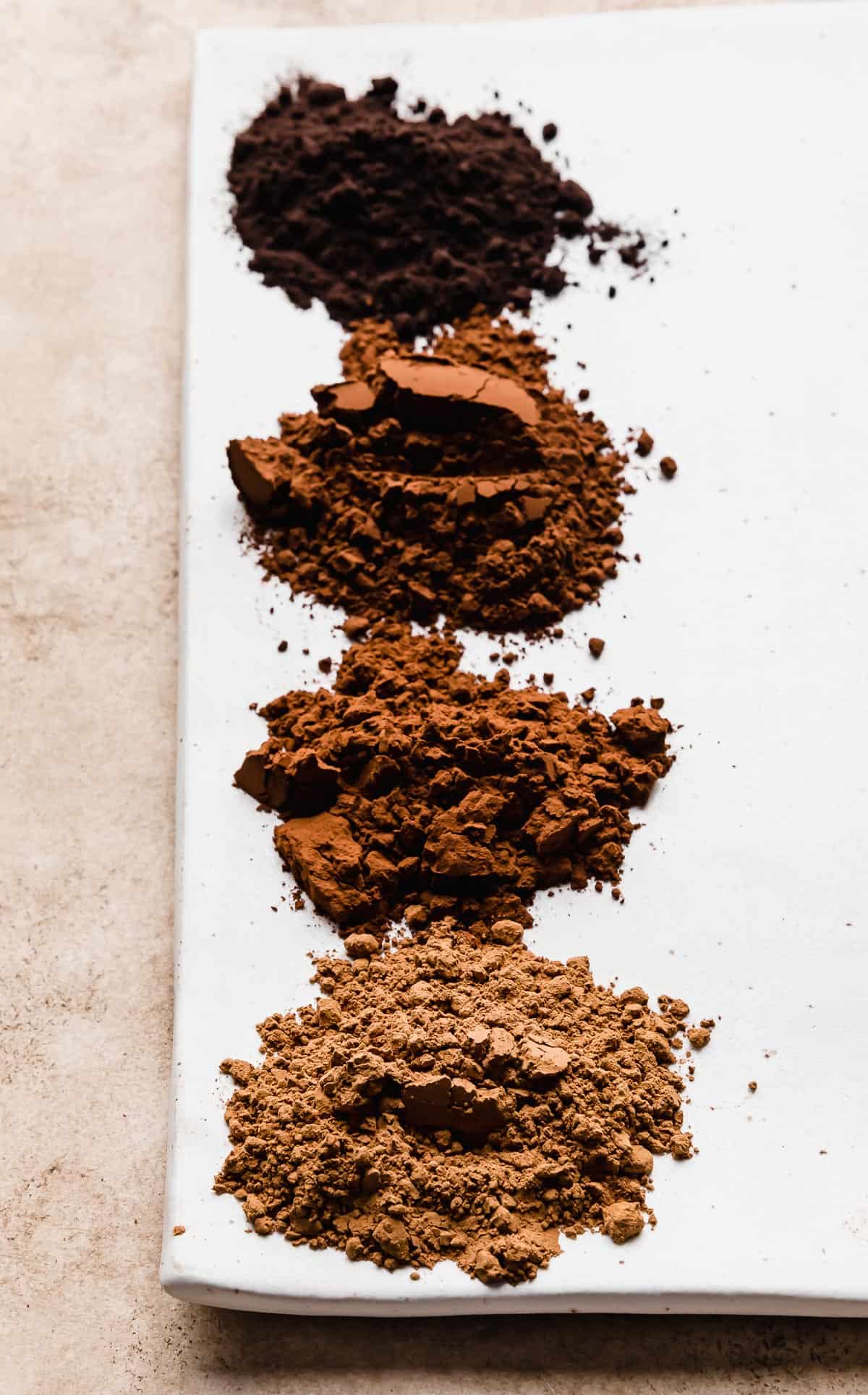 More baking tips found here.
Brown Eyed Baker and King Arthur Baking Company were sources I referred to in putting together this cocoa powder guide. Check out their websites for additional information.