Gifts for Him and Her
This post may include affiliate links. As an Amazon Associate I earn from qualifying purchases.
When it comes to picking out the best gifts for him and her, finding unique and useful gifts is a good place to start! Having a hard time picking the perfect gift for you significant other? Need a few good gift ideas for your in-laws — or for yourself? I've got you covered!
Whether you're trying to find a wedding gift, Christmas gift, Valentine's Day gift, anniversary gifts, or a gift just because, this unique gifts list is the perfect way to start. I've had my eye on these products for a while and some of them I've caved and bought myself! Either way, I'm confident you'll find something for your special occasion that you'll love!
Looking for kitchen-related gifts? I've combined all my favorite Kitchen Essentials and Baking Gift Ideas for you too!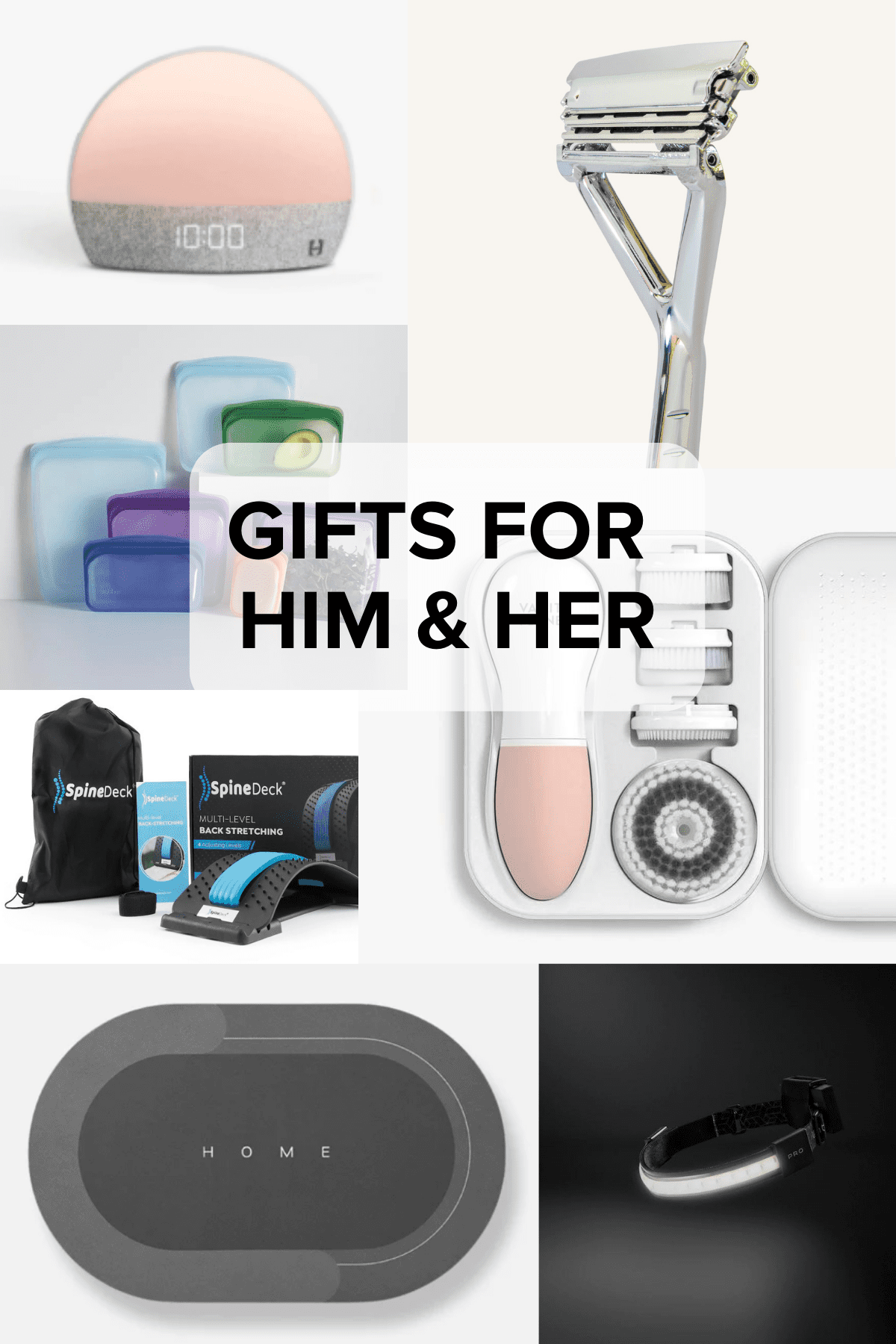 Gifts for Him
Gifts for Her (or to gift to yourself, because that's a real thing!)
When it comes to finding gift ides for him and her (whether that's for your husband, your wife, girlfriend, or boyfriend), it can be hard to find something unique! Hopefully these lists have removed some of that pressure. When it comes down to it — it's the thought that counts!
But it's also nice to get them something they wouldn't have thought of on their own or something incredibly useful!
Didn't find anything you liked? Picking out a special gift for the holiday season can be hard. When it comes down it, you can also give gift cards to their favorite place, get them a good book, make photo books of your past year together, or make a romantic dinner for them! (with a delicious main dish recipe found at Salt & Baker of course! 😉)
Oh, and gentlemen, she'll never say no to a weekend getaway!
Stay up-to-date by following us on Instagram, TikTok, YouTube, Facebook, and Pinterest.