Grapefruit Italian Soda
This Grapefruit Italian Soda will keep your taste buds on edge! You experience bursts of sweet and tart, with the overall experience being a completely refreshing drink!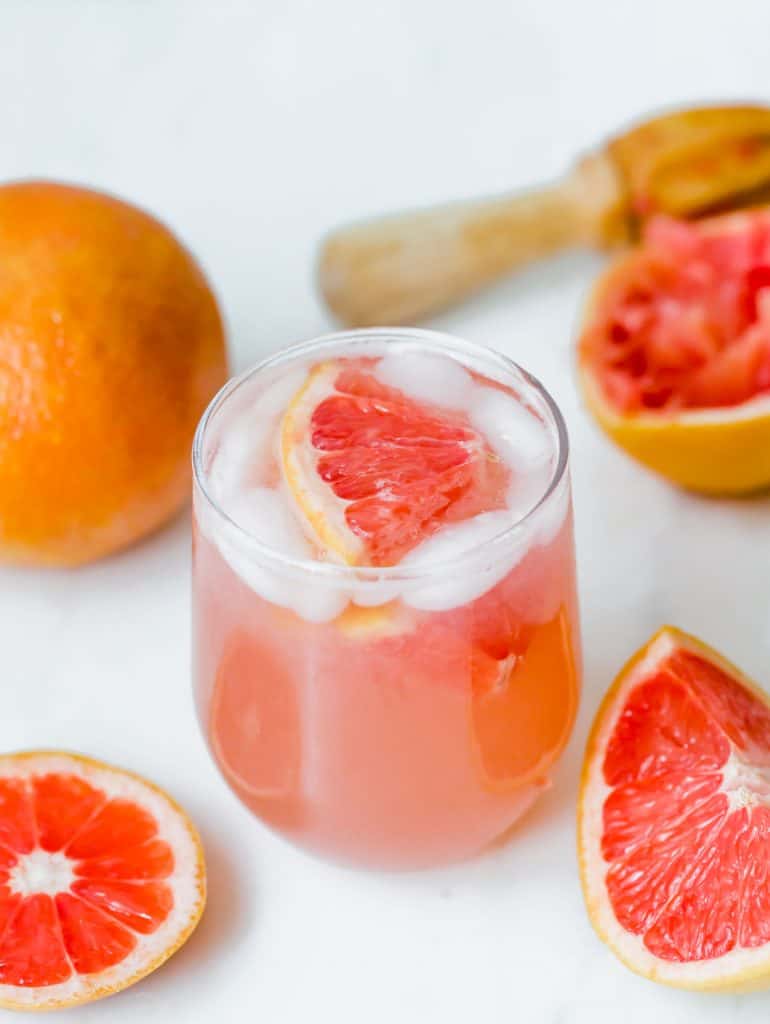 I grew up eating grapefruits every winter. I'd cut one in half, grab a salt shaker and spoon, and go to town. You salt your grapefruit, right?! I've heard that some people sprinkle sugar on top of their grapefruit… if this is you TRY SALT! It accentuates  the flavor 10 fold! I'm not suggesting you dump 2 tsp of salt over your grapefruit, just a light sprinkling.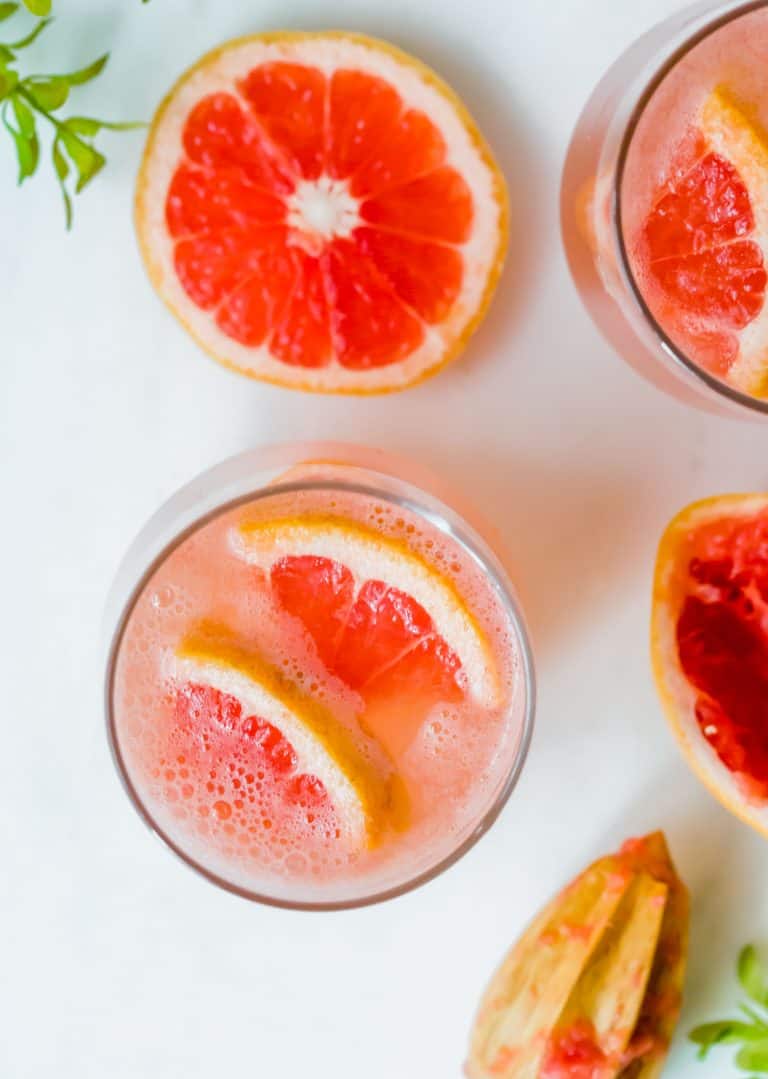 How rude of me to order you to do something. For the record, I've tasted sugar sprinkled grapefruit, and while it's not bad, I prefer the salt. Despite my love of grapefruit + salt combo, I've completely omitted the salt from this Grapefruit Italian Soda recipe. Instead, you start by making a simple syrup.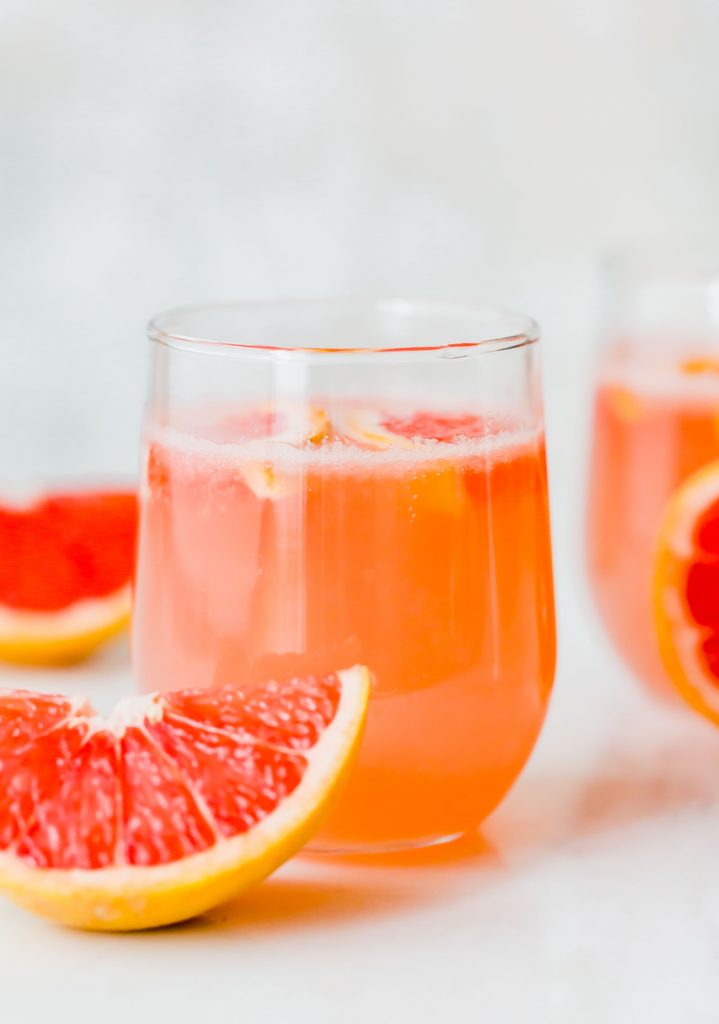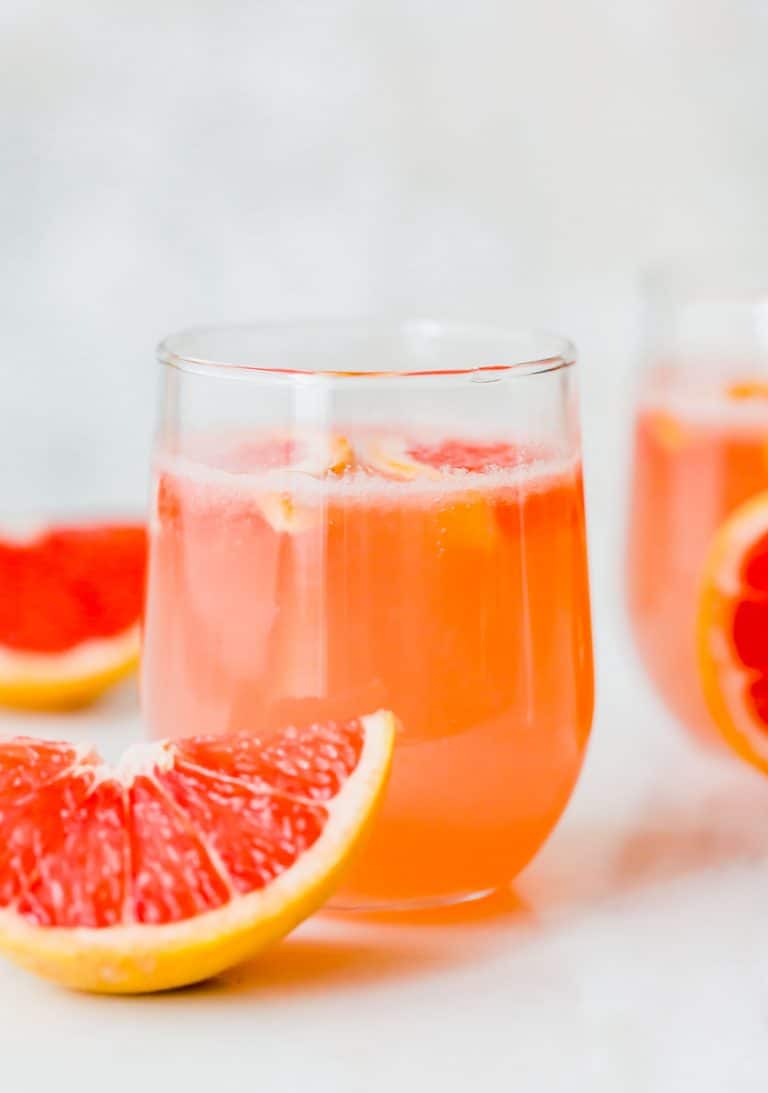 How do you make a simple syrup? Easy. Grab a small sauce pan and fill it with 2 parts sugar and 1 parts water. In this case I did 2 cups of sugar and 1 cup of water.
You won't be using all of the syrup you make, but that's OK. Just stick it in an airtight container and pop it in the fridge to use for later. Grab some fresh grapefruit and extract the juice. I poured the fresh grapefruit juice through a mesh sieve to remove the pulp. If you're a pulp loving person, you can skip this step.
Next, combine the simple syrup, grapefruit juice, and club soda. Stir. Add ice cubes and enjoy!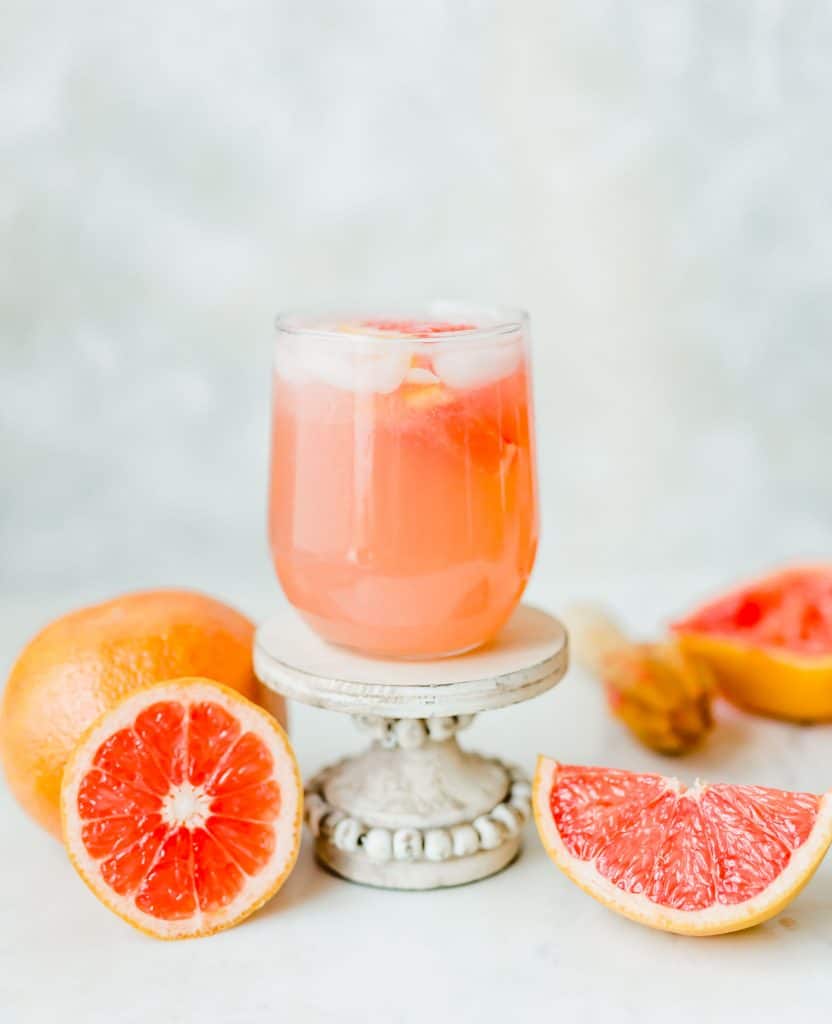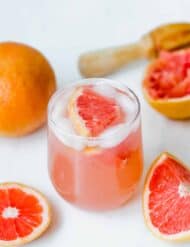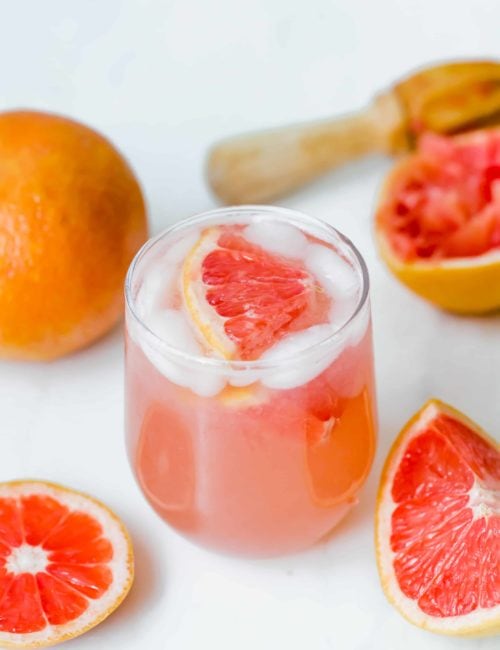 Grapefruit Italian Soda
A refreshing drink you can enjoy any time of year!
Ingredients
2

cups

granulated sugar

1

cup

water

4

cups

grapefruit juice, about 4-5 grapefruits

club soda
Instructions
IN a small saucepan over medium low heat, add the water and sugar. Stir. Bring to a boil, stirring often. Once the mixture has boiled, remove from heat. Let cool. *

In a pitcher, combine 1 cup of the sugar syrup with 4 cups of grapefruit juice**, and 4 cups of club soda. Stir to combine. Place in the fridge until ready to serve. If serving immediately add ice cubes to chill the drink quickly.
Recipe Notes
*I let it cool for a few minutes, and then I place the sugar syrup in the fridge to chill it faster. 
**I used fresh grapefruit juice, and ran my grapefruit juice through a sieve to remove the pulp. If you like pulp, you don't need to do this step.