Homemade Rolls
There's nothing like fresh warm homemade rolls straight out of the oven! These rolls are easy to make and even easier to devour!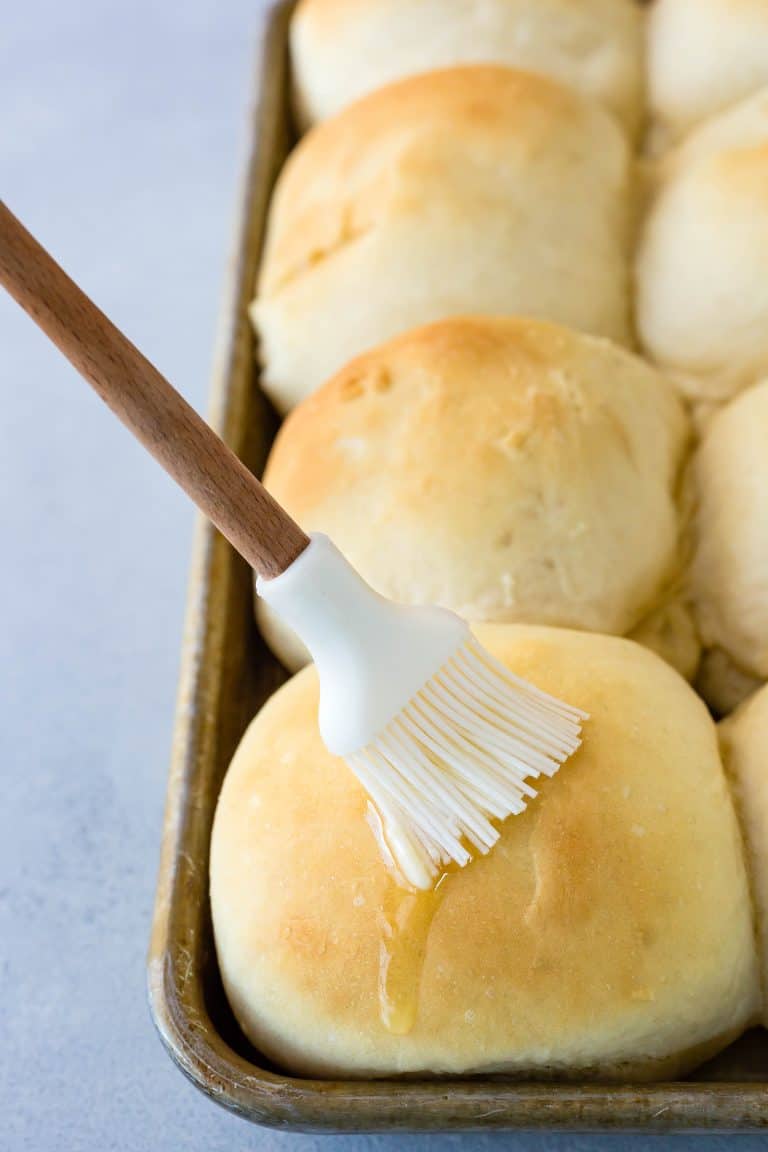 Can you believe it's the middle of November?! I'm a bit shocked. October flew by. November is slipping through my fingers. Before I know it, it'll be Christmas! Don't get me started on Christmas… if you read this post, you'll know what I'm talking about.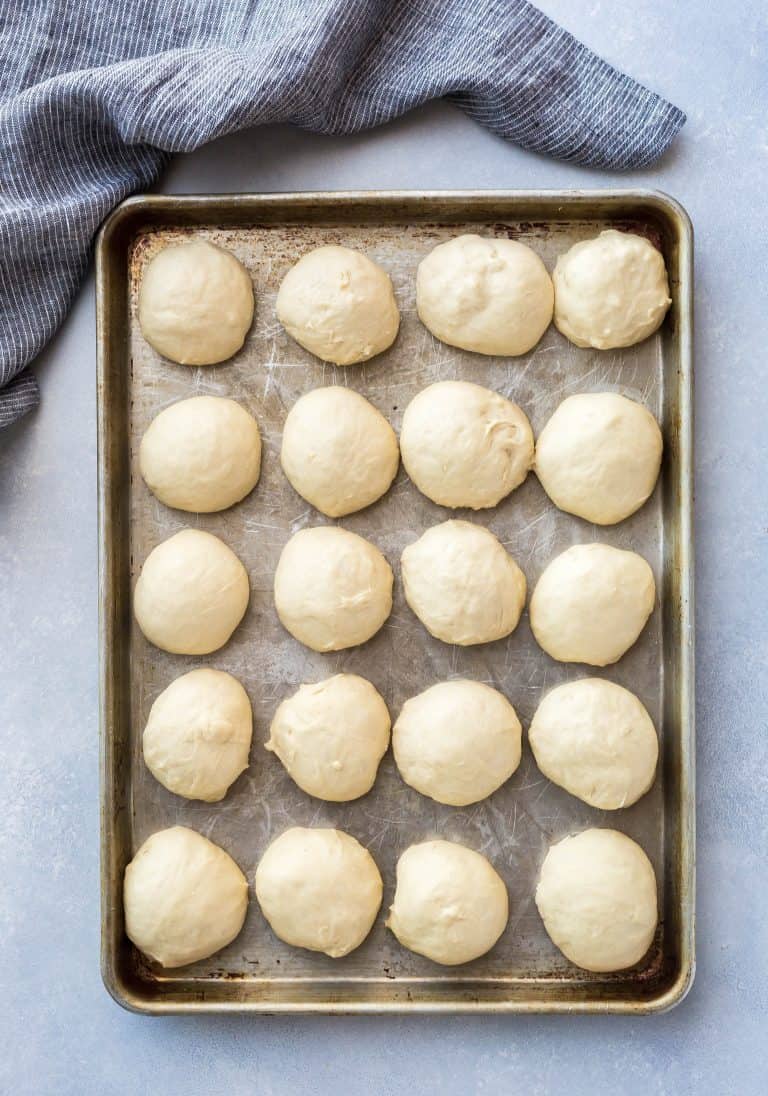 I grew up 15 minutes away from ALL (27) of my Baker cousins; we were lucky to have everyone so close by. Since our entire extended family lived in the same town, it was tradition to gather at my grandma's house on the first Sunday of each month. We'd get together and talk, eat dessert, and play games outside. It was something I always looked forward to each month as I was growing up.  Now as I look back I realize just how fortunate I was to grow up with family close by. So many great memories.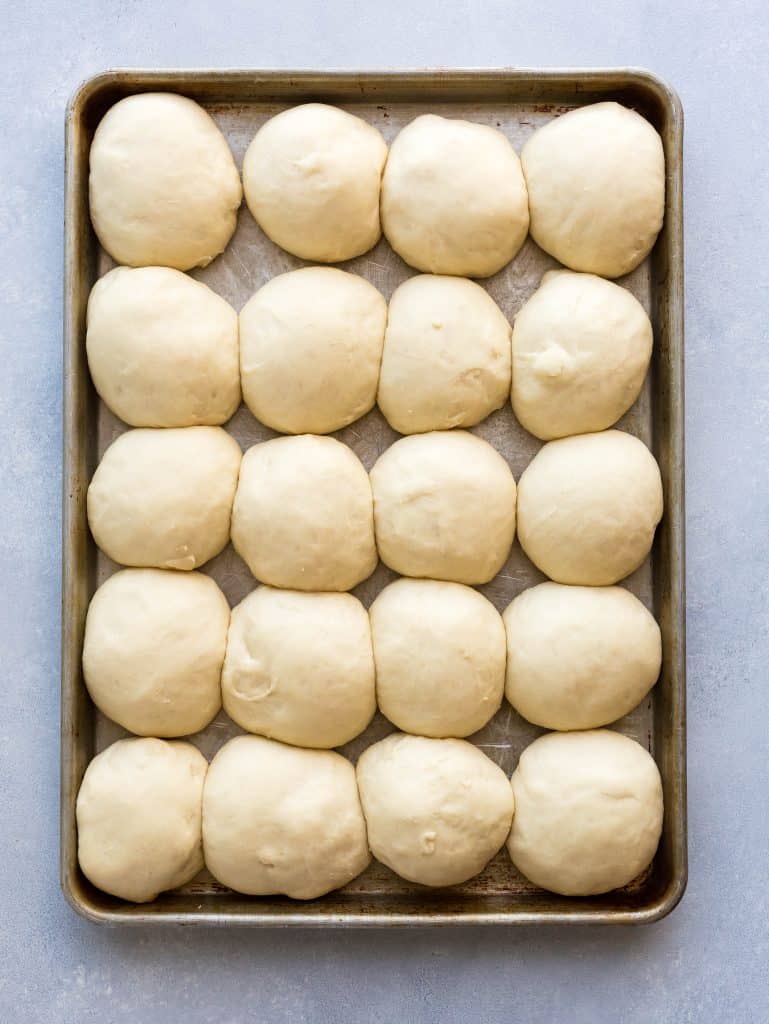 This homemade yeast roll recipe comes from my Aunt Amy. I remember 15 years ago attending one of these Sunday Baker family gatherings where my aunt made these rolls for "dessert." Rolls for dessert? YES! It's genius. Everyone loves bread! My cousins, aunts, uncles, and I snacked on these warm fluffy rolls for dessert that night. Of course you can top these easy homemade dinner rolls with a spread of homemade raspberry jam, but I prefer mine with a simple spread of butter. 😊
HOMEMADE ROLLS:
Making homemade rolls is easy to do. If you need a side of bread for a meal, make the rolls yourself and you'll instantly impress your dinner guests.
Rolls are crucial to a Thanksgiving meal. You need homemade rolls to make those scrumptious leftover Thanksgiving turkey sandwiches.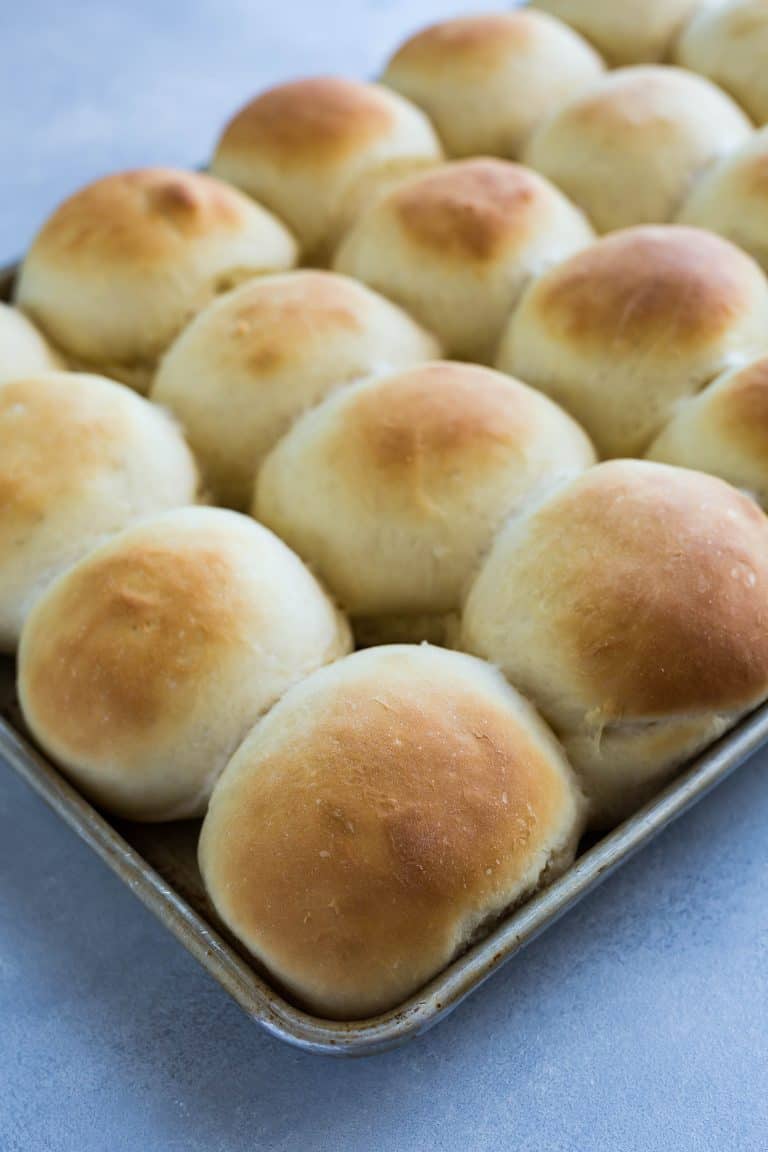 With Thanksgiving just around the corner, be sure to incorporate these rolls in your menu. They are sure to be a crowd pleaser!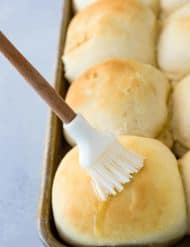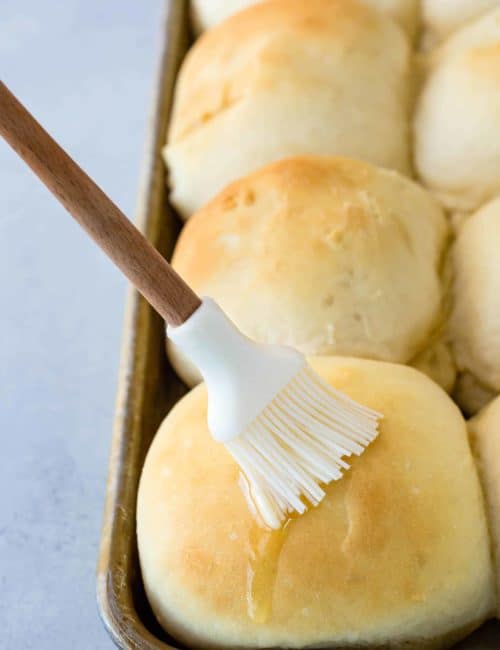 Homemade Rolls
There's nothing like fresh warm homemade dinner rolls straight out of the oven! These rolls are easy to make and even easier to devour!
Ingredients
2

T

dry yeast

2

cups

warm water

1/2

cup

sugar

2

tsp

salt

6 1/2

cups

flour

3

eggs

1/4

cup

shortening
Instructions
In the bowl of your stand mixer add the dry yeast, warm water, sugar, salt, and 3 cups of flour. Using the paddle attachment, mix until combined. With mixing speed on low add the eggs one at a time. Add shortening. Switch to the dough hook and add the remaining 3 1/2 cups of flour.

In a large bowl add about 1/2-1 tsp of oil. Spread the oil all over the bowl. Don't use too much oil! You just want a tiny amount. I usually grab a paper towel to dab down any areas that seem too moist. Place the dough in the bowl and then flip it over so that the top and bottom of the dough are lightly oiled. Cover and let rise for 1 hour.

When dough has nearly doubled in size punch down, and shape into balls. Place the dough balls onto a lightly greased baking sheet. Preheat the oven to 400° F. Let the dough rise for 20-30 minutes. Bake at 400°F for 10-15 minutes, or until the dough is cooked all the way through. All ovens are different, so make sure the bottoms of the rolls aren't doughy when you pull them out.

After pulling the roll out of the oven, brush melted butter over top. *
Recipe Notes
*I usually grab a stick of butter, pull the wrapper down to expose the top, and then rub that along the top of each roll. You can also use a pastry brush and brush melted butter, or softened to room temp butter over each roll. 
Recipes I'm loving: