A Sweeter Wednesday #23
This post may include affiliate links. As an Amazon Associate I earn from qualifying purchases.
Happy Wednesday!
So a forewarning, I'm sharing lots of links. I can't help it! Despite the crazy that's happening, there's a lot of good.
My kids and I listen to the Newsies Broadway Soundtrack at least 3 hours every day. We love it so much! We crank up the volume then dance and sing like no one is watching. 😁
Disney released a virtual tour of its newest Disneyland parade.
Well this guy makes me feel lazy. He ran a marathon in his tiny backyard during isolation.
Hamilton lovers, watch this! John Krasinski does it again. I've watched it 3 times because I can't get enough.
Check this out! A hydroflask is found in the background of a scene from "Little Women". 😂
Huge HP fan right here! Look what JK Rowling just announced… Harry Potter at home.
Apple is designing face shields for medical workers.
Recent Recipes
Blueberry Crisp – this is a favorite of mine. I posted this recipe a few years ago but it got a facelift with new photos and a more detailed blog post.
Italian Chicken – this recipe was also posted awhile ago, but due to some grammatical errors (🤦🏼‍♀️) it has since been updated! And edited by my sister who is a graduated English major (editing minor!) Oh yeah!
(One Bowl) Easter Sugar Cookies – sugar cookies rolled in sugar. Umm, yum.
Recipe Spotlight
⭐️Crumbl Chocolate Chip Cookies ⭐️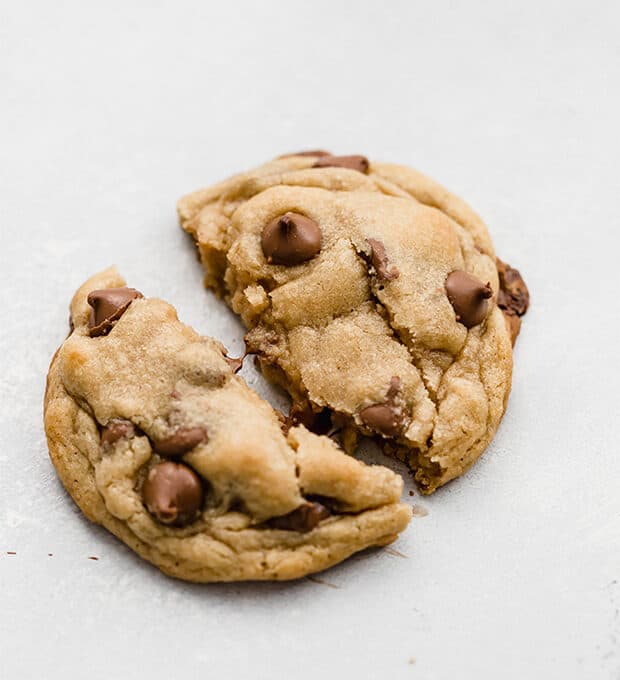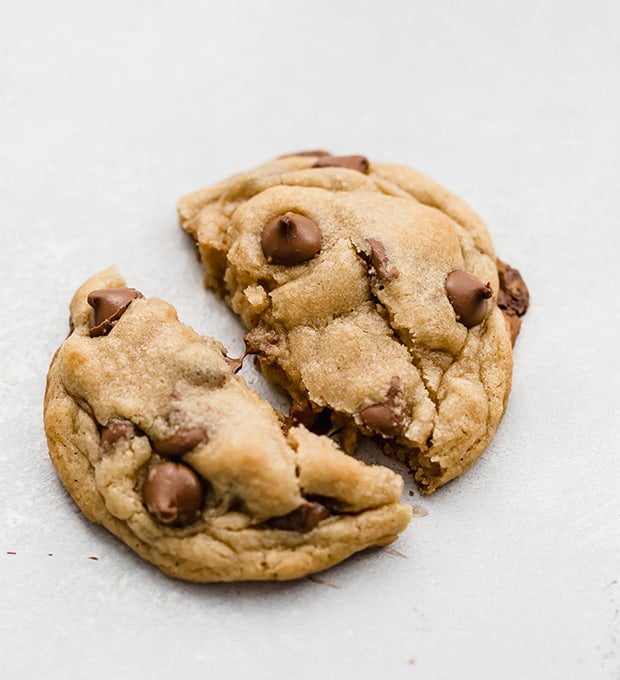 You guys are LOVING my Crumbl Cookies! Here are some of your comments about these cookies:
"I made these with my husband for a date night and they were a HUGE hit. We baked two cookies on one sheet at a time (because they are deliciously big) and they came out great. I think the elevation difference here affects our bake time. I baked them for about 12 minutes and it was perfect. I recommend letting them sit on the baking sheet like instructed. They are PERFECT! I like them better than Crumbl and Chip."
"I was in Colorado and discovered Crumbl Cookies. I have been obsessed with their chocolate chip ever since. We don't have a Crumbl in Northern California, so I thought I'd try making one. And then I discovered THIS recipe! I followed the directions exactly and the cookies are PERFECT! Well, I made one simple change—I pulled the ball of dough apart, in half, flipped the top half over and put it back on the bottom half before I baked them. It's a technique to create a more mounded cookie. Anyway, my family cannot believe how delicious these cookies are."
"Holy cookies! Best cookies, I've ever made. Thank you for the recipe. "
"Better than Crumbl! Nice work!"
THANK YOU for taking the time to comment! ❤️
Favorite Finds
Chocolate Chip Coffee Cake anyone?
So I totally caved and purchased some crafting things from Amazon. Man alive we are getting desperate for some variety at our house. Bought a huge thing of glue to make slime. Oh, and some glitter glue.
My favorite mixing bowl broke, but I found these replacements and I'm hooked. Definitely a solid purchase.
Seems like everyone is baking bread these days, have you joined in yet? Try this flaky brioche recipe! You have the time, remember 😉
Thanks for reading! Have a beautiful week. 🌷
xo Whitney
---