Limeade Slush Punch
This post may include affiliate links. As an Amazon Associate I earn from qualifying purchases.
Limeade Slush Punch is made with 4 ingredients: limeade concentrate, sugar, water, and Cherry 7-UP. These ingredients come together to make the perfect ice cold and refreshing drink.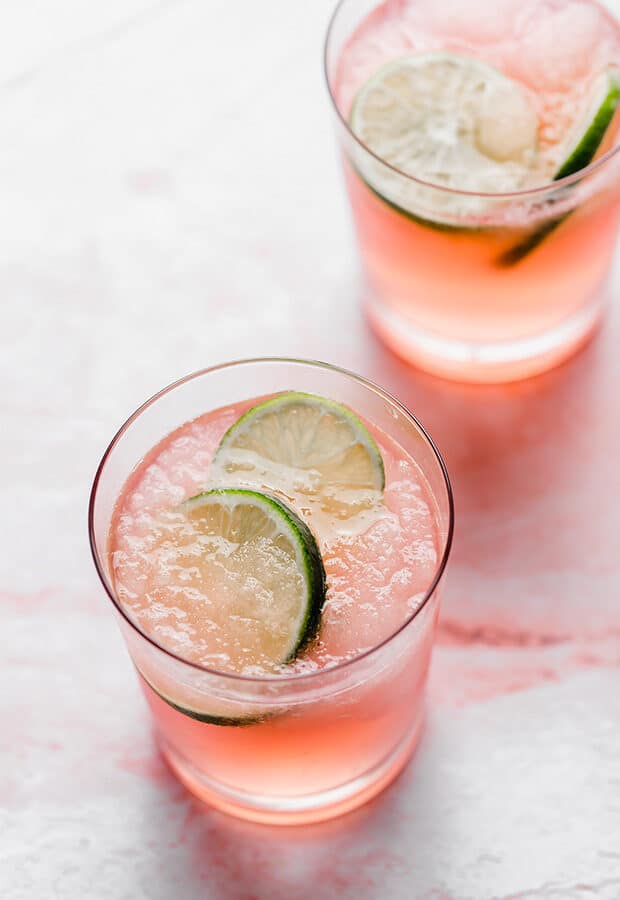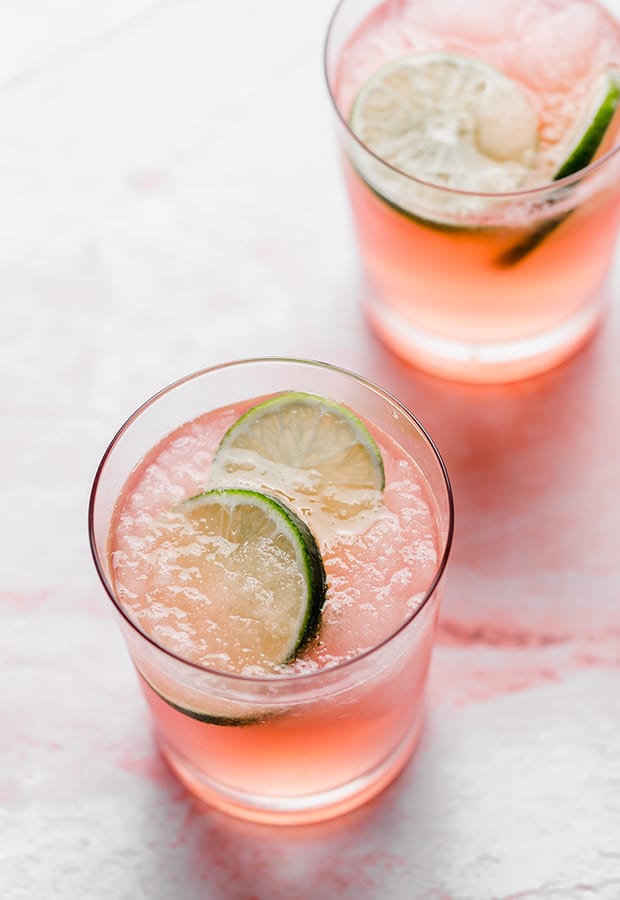 A refreshing drink
Summer months mean you MUST have icy cold drinks and popsicles on hand at all times! My recent obsession has been testing drink and slush recipes. I can't get enough of them!
This drink has a great balance of flavor. It's sweet and tart from the limeade and sugar, while the soda adds some added flavor and fizz.
Make this drink for a summer party, day at the pool, or movie night at home.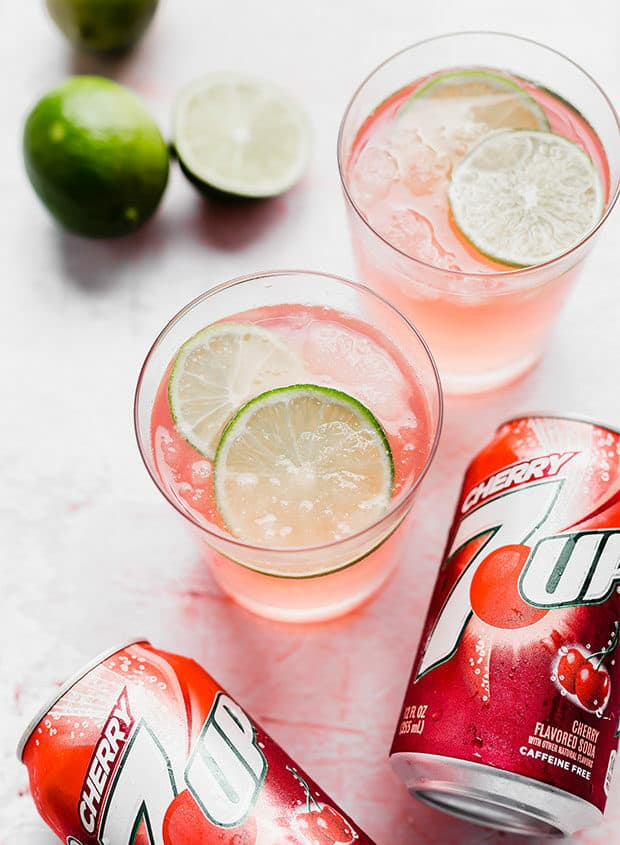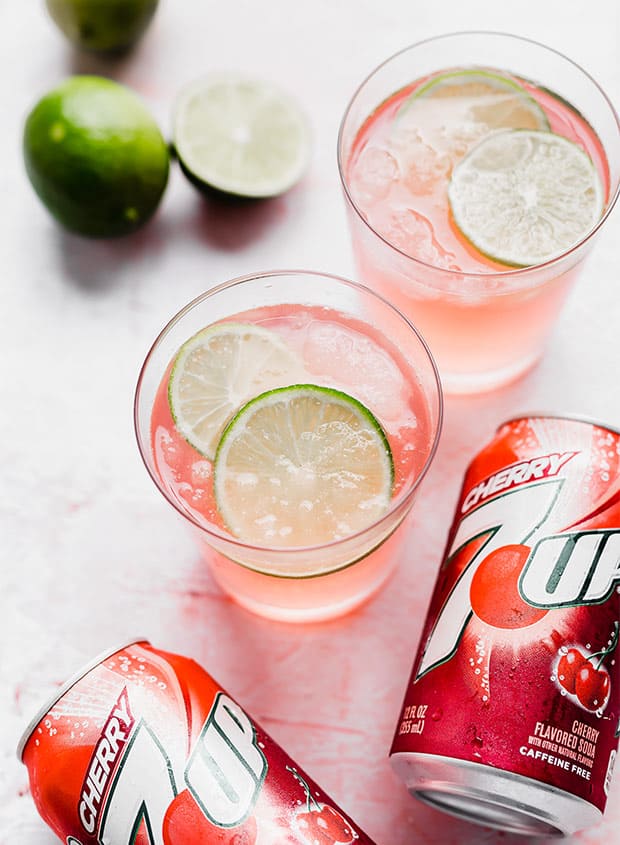 Ingredients
Just 4 ingredients away from enjoying this cold and refreshing drink. 
Frozen limeade concentrate
Water
Granulated sugar
Cherry 7 UP: you can use regular 7-Up, Sprite, or Gingerale if you can't find Cherry flavor. Naturally, the flavor will be slightly different, but you'll still have delicious results.
How to make Limeade Slush
In a large pot boil the water.
Add the sugar and stir to dissolve.
Remove from heat.
Add the limeade concentrate and stir until combined and melted. Cool to room temperature or until just warm.
Freeze.
To serve: scrape the frozen juice into a pitcher or individual cups. 
Pour in Cherry 7-UP. Tip: you can add as little or as much soda as you want. The less you add, the slushier the drink. 
Add fresh lime slices (optional, but it makes me feel fancy and sophisticated so I add them).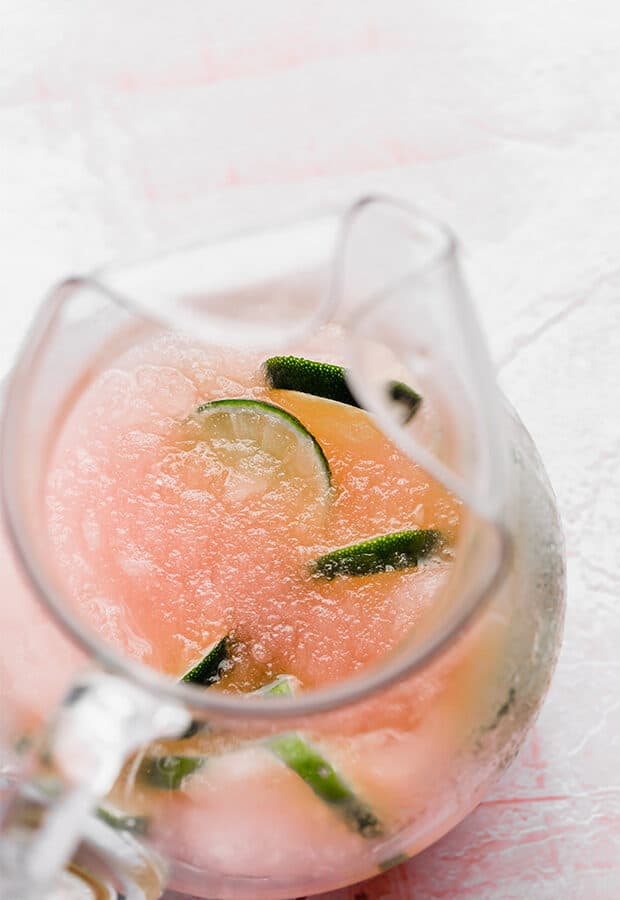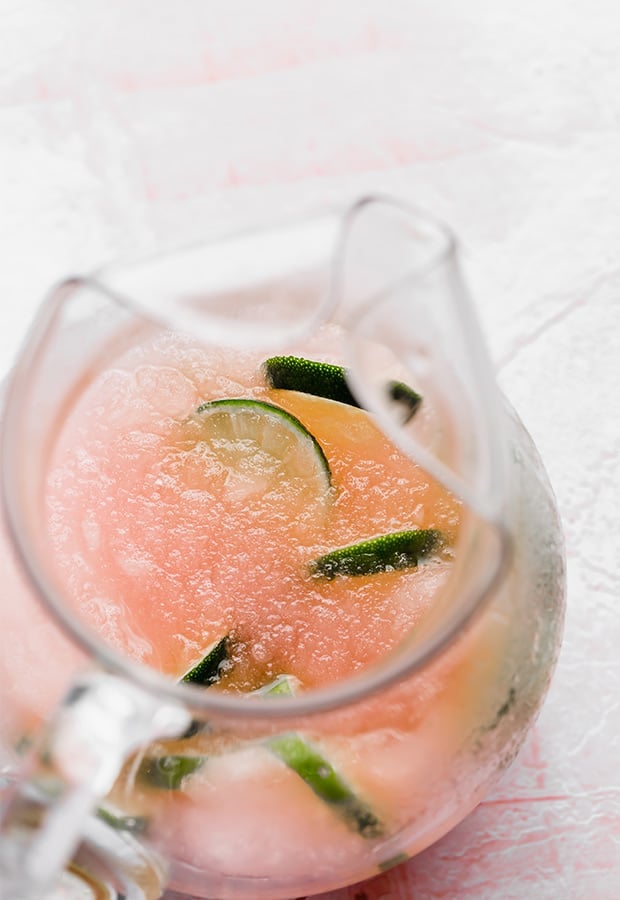 FAQ and Tips
Do you have to use Cherry 7-UP in this recipe? You can use regular 7-UP, Sprite, or Gingerale. The flavor will be a bit more lemon-limey if you go this route but it will still be SO delectable.
Remove the frozen juice from the freezer 10-15 minutes before assembling the drink. It's much easier to scrape it once sitting out for a few minutes.
I like to use a grapefruit spoon to scrape the frozen juice from the freezer safe container, the tines of the spoon do wonders to creating that perfect slush!
Add fresh lime slices to the drink to dress up the appearance and to add some extra lime infusion.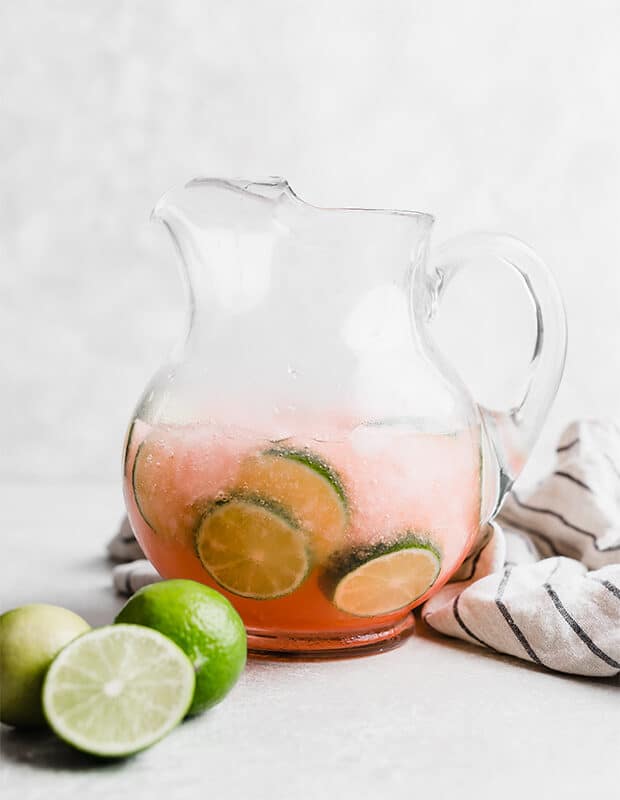 Related Drink recipes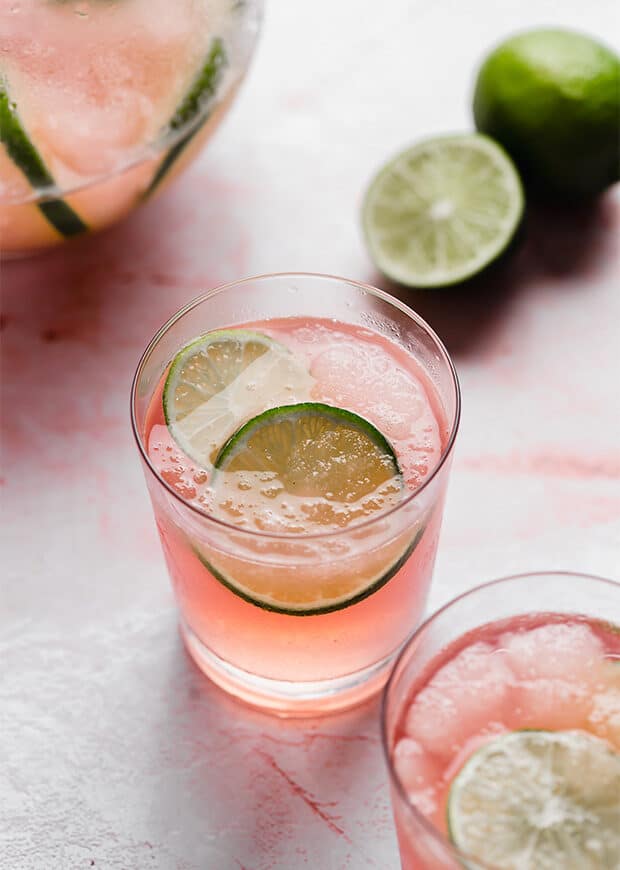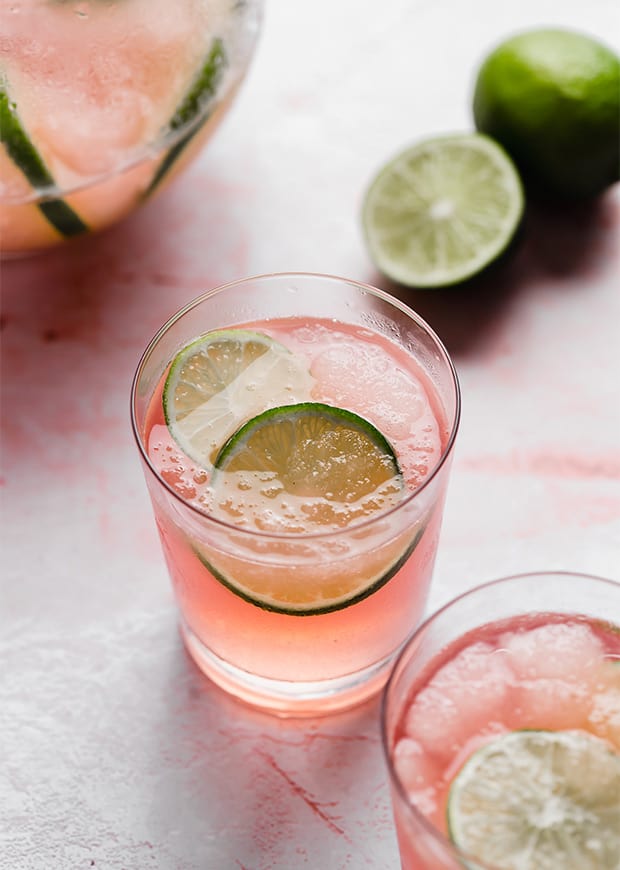 Limeade Slush Punch
An easy limeade slush with my secret ingredient... Cherry 7 UP!
Ingredients
12

oz

frozen limeade concentrate

2

quarts

water

2

cups

granulated sugar

Cherry 7-UP
Instructions
In a large pot boil the water.

Stir in the sugar and stir to dissolve.

Remove from heat and add limemade concentrate, stir until combined and dissolved.

Cool to room temperature or just warm.

Transfer to a large freezer safe container and freeze until firm, about 6-8 hours. I like to divide it amongst 2 tupperware containers.

To serve: scrape the frozen "juice" into a pitcher and add a 2 liter bottle of CHERRY 7-UP.

Alternatively, you can scrape the frozen slush into cups or a small pitcher and add as much 7-UP as you see fit. Taste as you go, this is how I prefer to do it! If i want it more slushy I add less soda and vice versa.
Notes
Recipe from my mother-in-law, Laurie. 
Did you make this recipe?
Leave a star rating and review on the blog post letting me know how you liked this recipe! Take a picture and tag @saltandbaker on Instagram and Facebook so I can see what you're making!