A Sweeter Wednesday #24
This post may include affiliate links. As an Amazon Associate I earn from qualifying purchases.
Happy Wednesday!
Did you have a good weekend? It was Easter which meant we dyed Easter eggs, had an Easter egg hunt, and ate candy. I also baked a ham for the first time in my life. The taste and flavor was amazing! However, the recipe I used needs to be simplified. The process was lengthy and a bit unnecessary.
The simple thing that makes the happiest people in the world so happy. (This article is worth your time).
I started the series All American on Netflix and I'm hooked. I think my favorite character (thus far) is the mom. That woman is dishing out golden nuggets of wisdom left and right! What are you watching right now? Let me know in the comments below.
What are you doing to stay sane during quarantine? We are going on walks, doing arts and crafts, reading books, and forcing my son to learn how to work. Any advice on getting kids to like chores? 🙏🏼
I'm teaching my 5 year old how to read. Does this deserve a moment of silence?

To aid in this endeavor I've adopted a strategy from Ralphie at Simply on Purpose. It's called the "Mom Store." And guess what, so far it's working. 🤞🏼🤞🏼 Hopefully reading becomes something my son loves and not something he's forced to do.

Lastly, do you have Tik Tok? Do you like it? Love it? Hate it? I've heard it's a big time suck. Curious to know your thoughts!
Recent Recipes
Lemon Poppy Seed Muffins – with a crumb topping and lemon glaze, because I'm extra like that. A handful of you have already made this recipe! Way to go!
Johnny Carino's Bowtie Festival – please make this. It's so good! And I know I say that about every recipe, but this recipe is my go-to, solid, everyone loves dinner. It's CONSTANTLY requested at our house.
Mexican Lasagna – a delicious twist on a classic lasagna recipe except we use tortillas in place of noodles. Plus the filling is loaded with other delicious foods like ground beef, enchilada sauce, salsa, and a variety of protein packed beans. It's a great recipe and will feed you for several days (depending on how many are in your household).
Recipe Spotlight
I chose to feature this recipe because we've made them 3x in the past 4 weeks (even doubled the recipe a few times) and yet we are nowhere sick of them. Quite the contrary! My son Bronson wants waffles for breakfast, lunch, and dinner. Needless to say I've had to put some limitations in place. 😂
Simply put, we love them.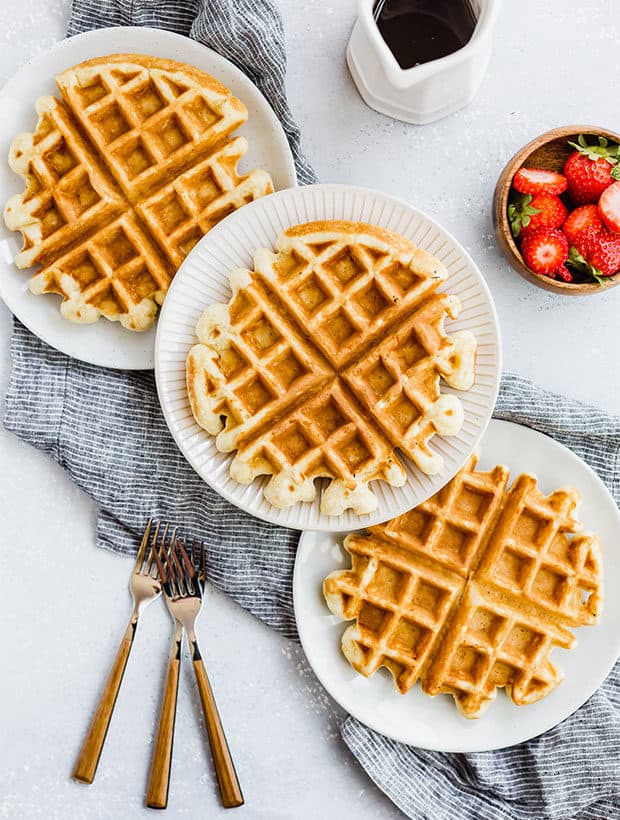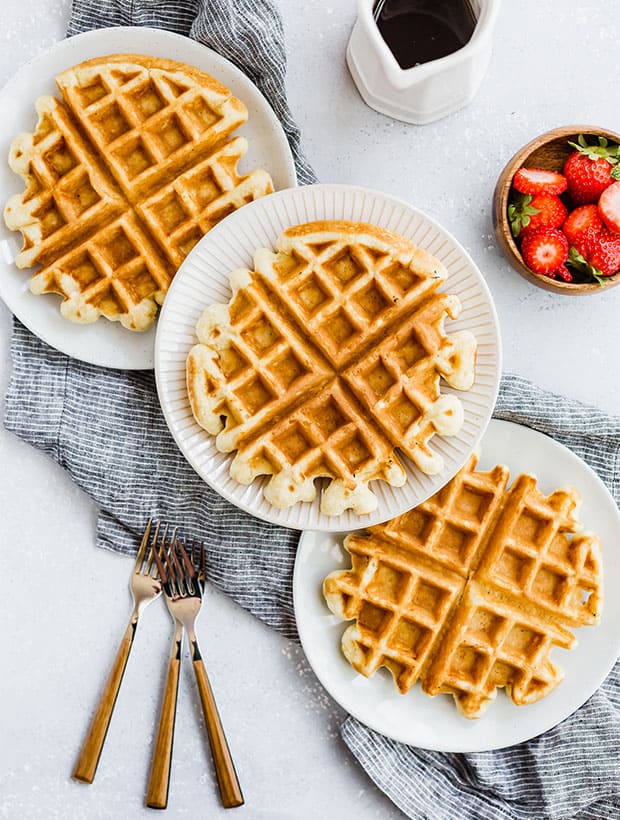 But don't take my word for it, lets see what YOU have to say about them:
"This is my go-to recipe for waffles! My grandkids love Gramma's waffles, and I love being able to get all the waffles to the table at the same time, and to be able to sit down and enjoy them together! Thanks!" -Carol
"Phenomenal! The best buttermilk waffles recipe we've ever tried! They were crisp on the outside, soft on the inside. Just a great waffle. The batter was easy to make too." -Alex
"Amazing waffles, made them twice already! The recipe is a keeper 🙂" -Masha
THANK YOU for taking the time to comment on each recipe. It means a lot to me.
Favorite Finds
Stuff I like on the internet.
Summer boredom buster for young ones. (Actually bought this because it's already 90°F outside).
Under Armour has 25% off site wide. #yourwelcome
Buddha bowls, anyone? 😍
Still eating Cadbury eggs? Use them to make these cookies.
Sour Cream Lemon Sugar Cookies… NEED!
Can't think of anything better to eat this spring than this Lemon Coconut Pull Apart Bread!
Thanks for reading, have a beautiful week!
xo
Whitney