A Sweeter Wednesday #30
This post may include affiliate links. As an Amazon Associate I earn from qualifying purchases.
Happy Wednesday!
Before we get swept away in ASW, I wanted to let you know that you can access ALL of my pumpkin recipes in 1 easy location. Wohoo!
We have been busy doing family stuff this summer, so I took a few months break from writing A Sweeter Wednesday posts, but I assure you I'm going to be better at writing them this fall. 🤞🏼 As long as virtual learning isn't too complicated.
We went to Idaho for a family reunion and wedding! So fun to have an excuse to travel to see family. Here's a photo we got while at the reception. Will's mouth is most definitely full of food. The chocolate underneath his bottom lip is a total giveaway. 😆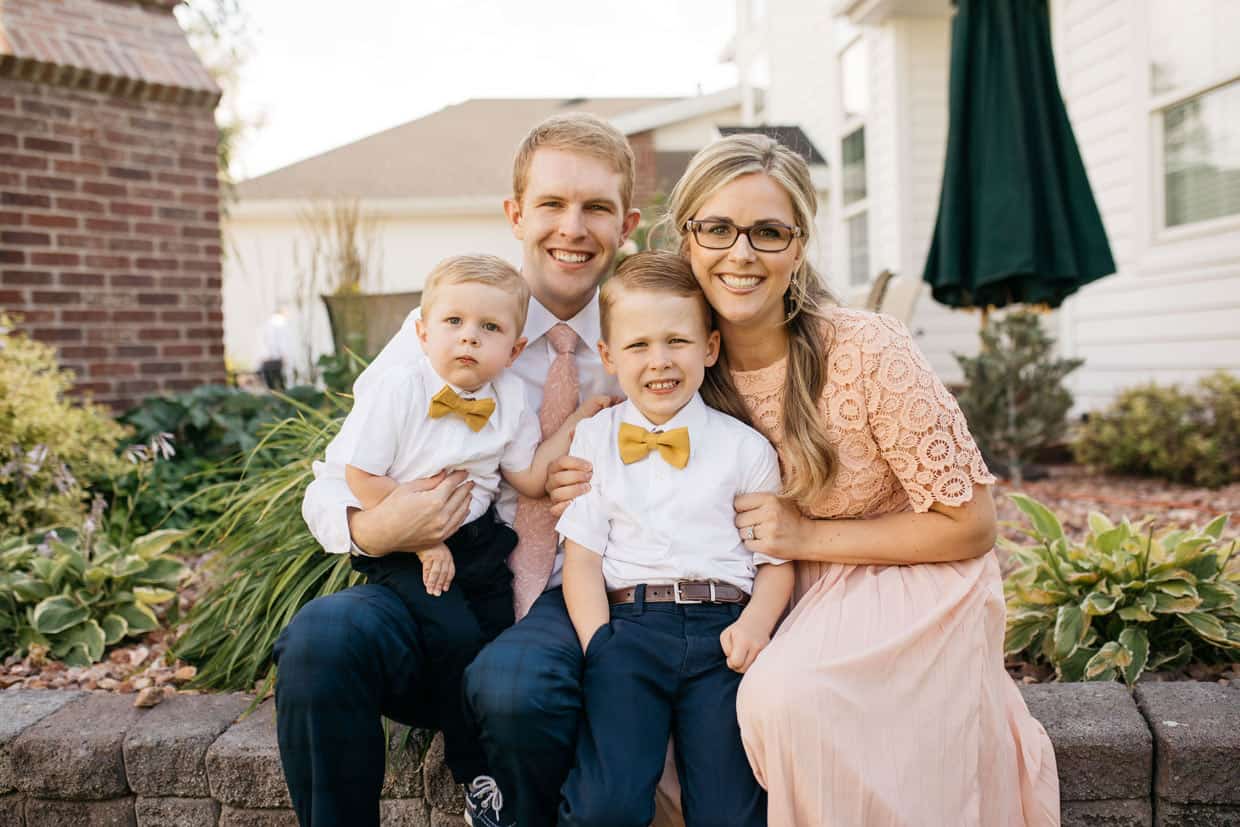 Can we just admire the sunsets in Idaho 😍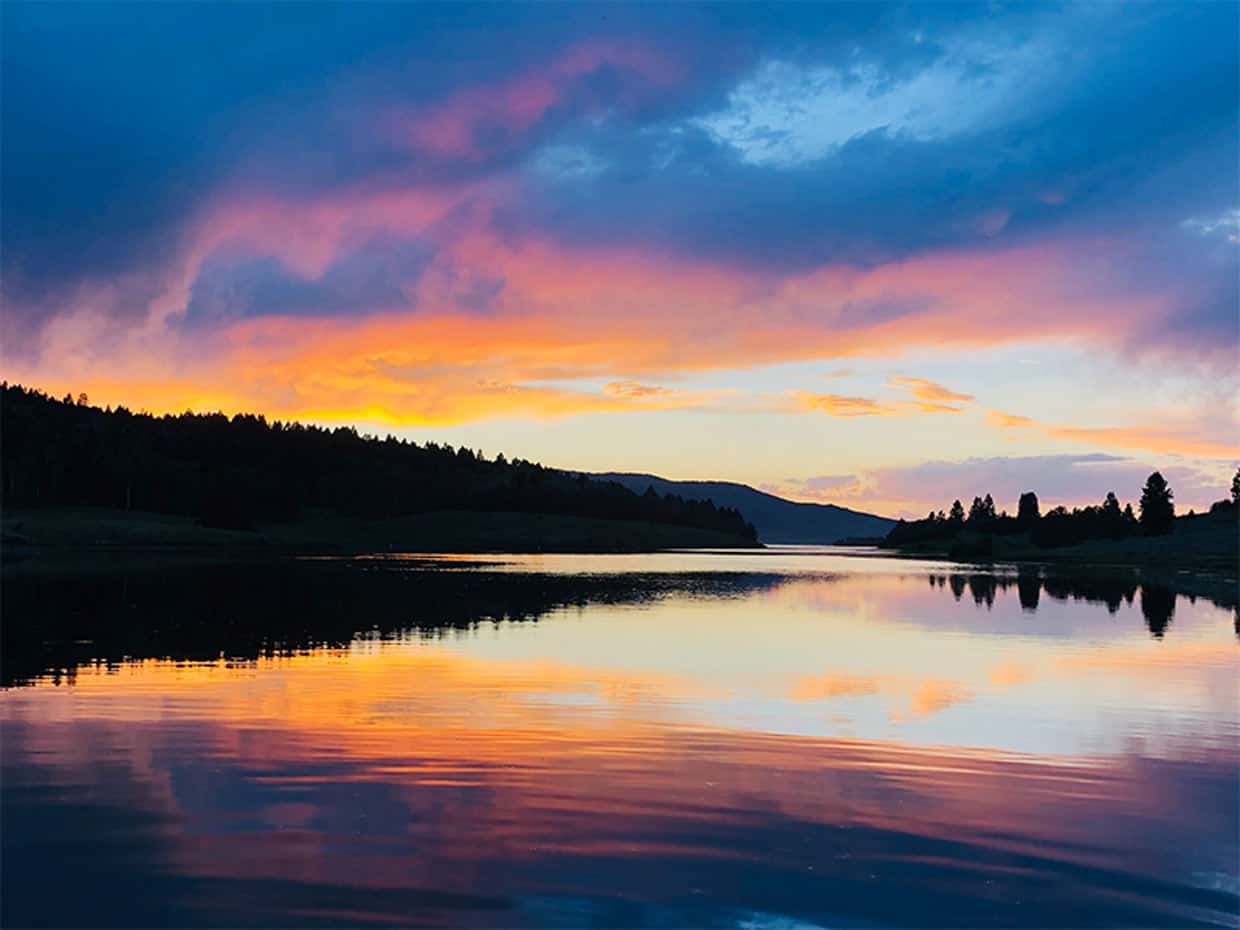 Bronson officially started virtual kindergarten yesterday. (It was a nightmare, not gonna lie. 😭 He's in a dual language Spanish class so it's important that he listens to all of the live lessons, considering you need to hear Spanish to learn it. He keeps telling me he wants to go to the school building and he's "sick and tired of dumb zoom calls." I would withdraw him and homeschool him if he didn't care to go to school, but he wants to so bad.)
Bronson just celebrated his birthday this past week. He is growing up so fast. It's a birthday tradition to decorate the birthday child's door. So at midnight I decorate his door with candy and sometimes balloons and streamers. This year I decided to add some "birthday coupons" and a happy birthday sign to his door. Bronson is always requesting movie theater popcorn so 1 of the coupons was "1 movie popcorn anytime he wants."
I made Ina's weeknight bolognese for dinner this weekend. Bronson requested spaghetti, so this was my attempt at a "sophisticated version." OH MY! 🤩 It was heavenly. Granted, I didn't follow the recipe to a T. I used 1/2 ground beef and 1/2 Italian sausage (y'all know I LOVE sausage) and even that change alone was amazing. I will share the recipe with my added changes in the next month or so!
We watched college football Monday night and it made me so happy!! Gosh, I love fall and football.
Is it too early to decorate for Halloween? Asking for a friend.
Recent Recipes

Favorite Finds
For those of you who love a good smelling home, I have this diffuser running several hours a day. I love it, and just recently bought a second one because I like it so much. Anywho, I bought the fall scent "fall colors" because I heard raving reviews. It hasn't arrived yet but I am SO ready to have my house smelling like all things fall. 🍁
I bought this whipped cream dispenser and now I'm wondering how I ever lived without it. I make my easy Italian cream sodas and rather than stir in heavy cream, I put a dollop of freshly whipped cream on top.
We moved Will to a big boy bed. The boys are officially using a bunk bed. We bought this one and so far, so good! We weren't looking for anything fancy because we'll be moving in 2 years. This one is sturdy, simple, and gets the job done. 👊🏼
Bought this and this and now I want a whole slew of them! I love the gold necklace layered look.
Love this shirt!
In the process of reading this book series. Here's the first book, second, and third. It's a Victorian era romance novel.
Is there something you'd like to see on Salt & Baker? If so, please send me an email. ❤️
Thanks for reading Salt & Baker, have a beautiful week!
xo Whitney