A Sweeter Wednesday #13
This post may include affiliate links. As an Amazon Associate I earn from qualifying purchases.
Happy Wednesday!
I can't believe Thanksgiving is next week! We are heading south to spend the holiday with my cousin's family. I'm in charge of bringing mashed potatoes, French Silk Pie, (I might take my praline pumpkin pie, or a banana cream pie,) stuffing, and dinner rolls. Speaking of stuffing, do you have a delicious stuffing recipe? I need one! Last years recipe was a bust.
Alright y'all, get excited! Next week I'm sharing my foodie gift guide! Honestly, it's more of a kitchen essentials list; it features 12 of my must-have kitchen items, all of which I use on a regular basis and LOVE.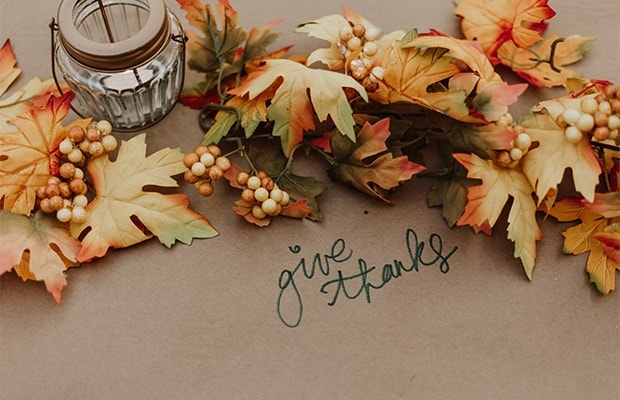 Over the weekend I forced Bronson to go through his "picture collection" drawer. This drawer of his featured over 200 pictures (not an exaggeration) he had colored or painted. Kids keep EVERYTHING! You should see his "junk drawer."
Christmas Tree Fiasco 🎄: I spent the last 2 days going to 6 different stores just to find warm white Christmas tree lights (that don't flicker). I finally found some (at Lowe's)! Yay!! Well, yesterday I thought it'd be a good idea to get a head start and begin removing the colored Christmas lights on our tree. We bought this tree for $30 in March; it's a bigger, fuller, and just all around nicer tree. The only problem is that our gold and red ornaments would clash with colored lights.
Long store short, it was a nightmare trying to remove the light strands from the tree. The lights were zip tied, pinned, glued… it was madness! Is this how ALL pre-lit trees come? I mean, maybe the previous owner was OCD about their Christmas tree lights being secured to ever little branch?
All I know is that after 35 minutes of attempting the light removal (and getting nowhere), I gave up. In fact, I went to Costco last night and bought a pre-lit tree for $250 and right now it feels like the best purchase I've made all year. 🤣
When do you set up your tree? Are we totally jumping the gun? I think it's kind of fun to have the tree up before Thanksgiving, but I know this isn't a popular opinion. I'm curious to know what you do! Tell me in the comments below.
Recent Recipes
Copycat Zuppa Toscana – this soup recipes features kale, bacon, and sausage! It's literally the soup of my dreams!
7 Layer Bars – this is a recipe I posted over a year ago, but I took new photos and changed the recipe *slightly*. I added a few more graham cracker crumbs to the bottom crust to make it a bit thicker. This is my favorite brownie/bar recipe on my site. So if you haven't made them yet, please do!
Cauliflower Gratin – if you need a side dish for Thanksgiving… here you go!
Recipes, around this time in years past
Candied Yams – another favorite Thanksgiving dish! My mom makes this EVERY single year for Thanksgiving and Christmas, it's a family fave.
Hasselback Potatoes – classic potato recipe!
Butternut Squash and Mushroom Sage Pasta – yet again, a recipe that features sausage (I LOVE sausage). I know it says mushrooms, but you can omit them if you'd like. The sauce that coats the pasta is a brown butter sage sauce, it's amazing. Make, eat, repeat.
Favorite Finds
For you men, I apologize, I don't have as many links for you this week. But women, I've totally got you. I was in a major spend all the money mood. I didn't spend a penny—minus the Christmas tree, of course— (your welcome Alex). I did, however, send a million texts to my sister showing her all the clothes I wanted in my closet. Ha!
I have a thing for skirts recently, especially ones with pleats. I think this skirt is THE perfect holiday pencil skirt! 😍 Or even this one.
This turkey recipe looks incredible!! Perfect for Thanksgiving.
Similar to a reusable paper towel… I have some of these and love them. The 5 star reviews are a testament to the product too!
Did you see Oprah's Favorite Things list on Amazon? There are a few products I want to try out myself!
I love homemade salted caramel, do you?
Such a fun wreath.
OK… these socks! 🎄 You need them if you're a sock addict.
If you're traveling, keep in mind the holiday foods you can and can't bring in a carry-on.