Healthy Acai Smoothie
I'm sharing my go-to Healthy Acai Smoothie recipe. This smoothie is packed with spinach, blueberries, carrots, banana, acai juice, and chia seeds!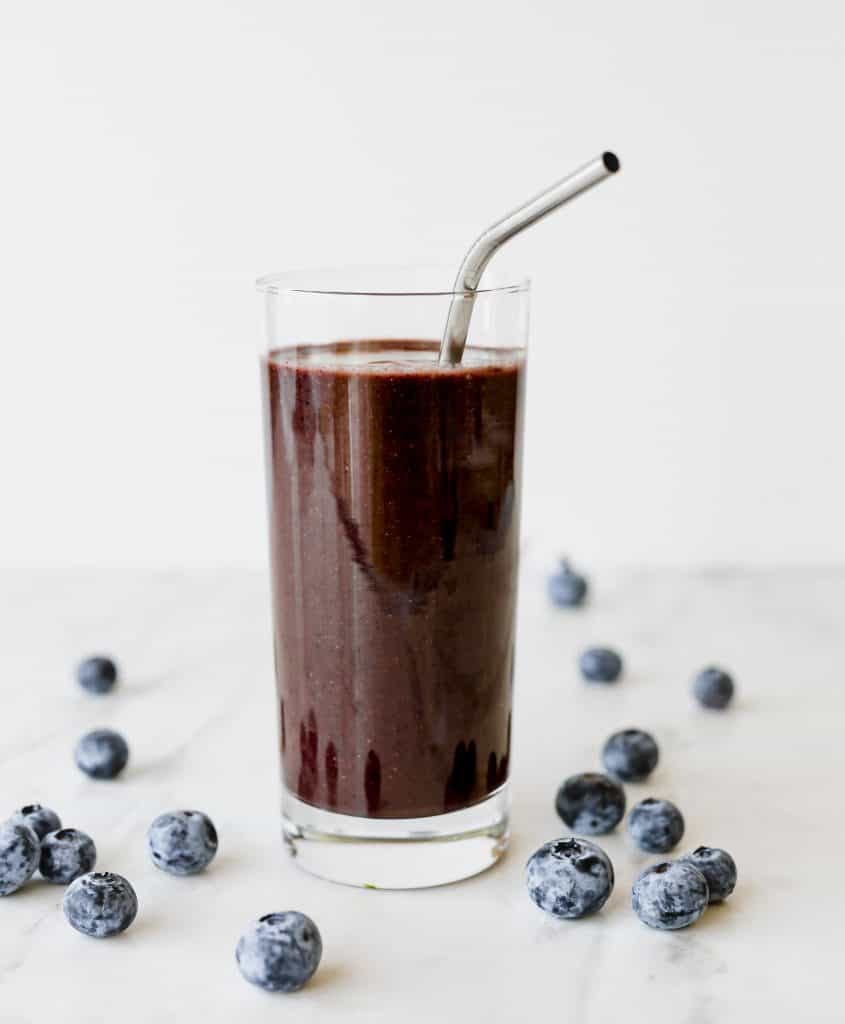 Healthy Acai Smoothie ingredients:
Acai juice. This stuff is good! It really elevates the flavor of this smoothie.
Spinach
Blueberries, frozen or fresh.
Carrots
Banana
Honey (optional, but it helps tone down the tartness of the smoothie).
Chia seeds (also optional, you can use flaxseed if you prefer, or eliminate it altogether if that's more your thing).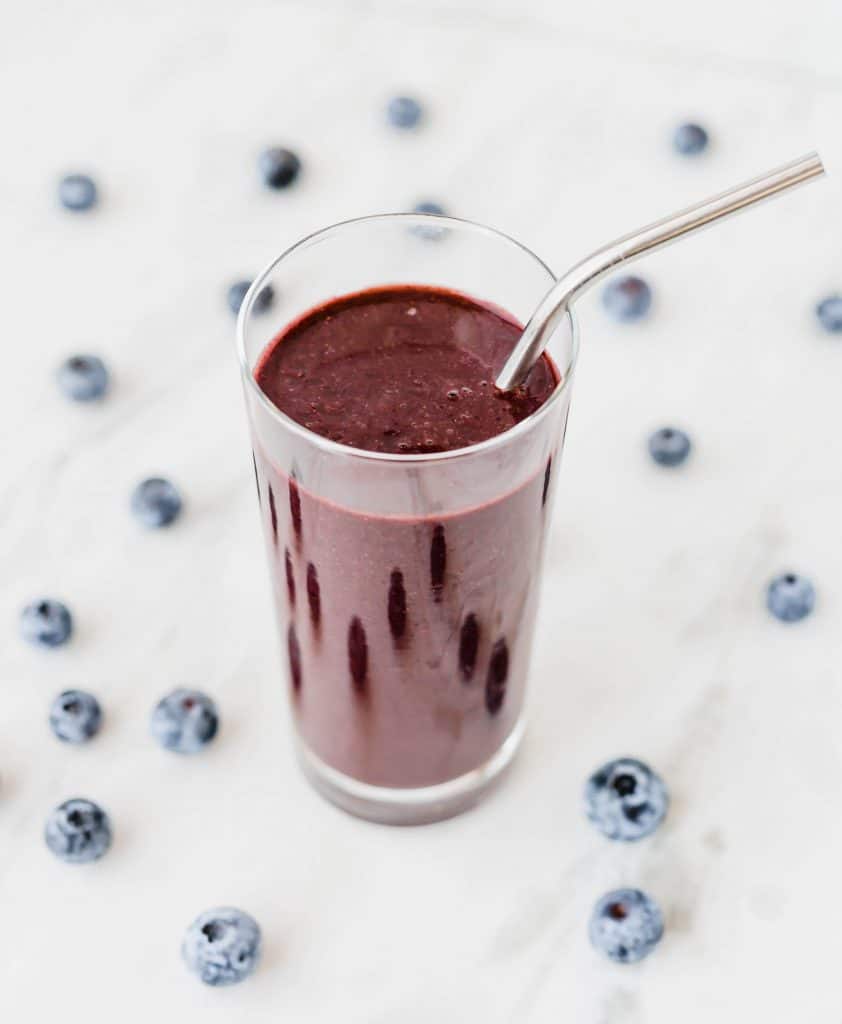 Breakdown of the health benefits for the ingredients in the Healthy Acai Smoothie:
Acai juice/berries are rich in antioxidants.
Spinach is loaded with vitamins and antioxidants. It helps fight off osteoporosis, heart disease, arthritis and several types of cancers.
Blueberries are considered a "superfood." They are an anti-inflammatory (soooo good for the body!) and packed with antioxidants. Blueberries can also reduce the risk of heart disease and cancer.
Carrots are the perfect source for vitamin A. (Vitamin A helps eyesight).
Bananas are a great source of potassium. Potassium helps manage heart health, it helps with blood pressure because potassium helps sodium leave the body when you pee.  Plus potassium helps your muscles work better, which is a big deal.
Chia seeds are high in fiber and contain healthy omega-3 fatty acids.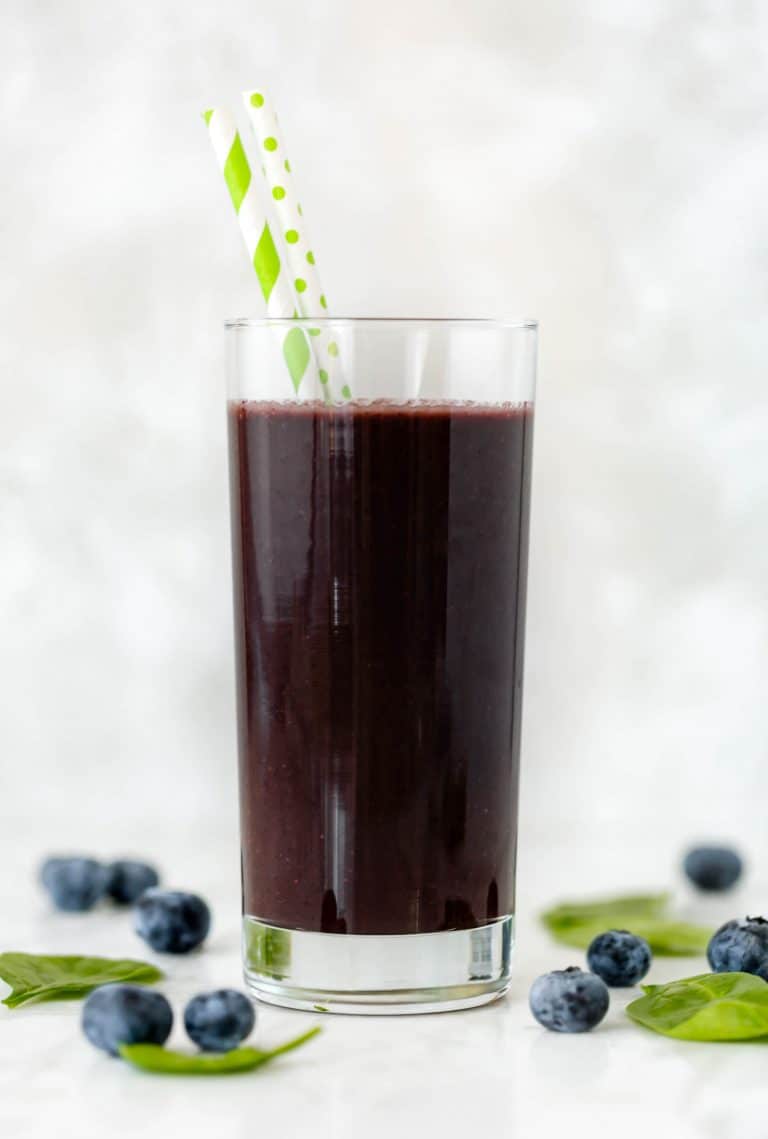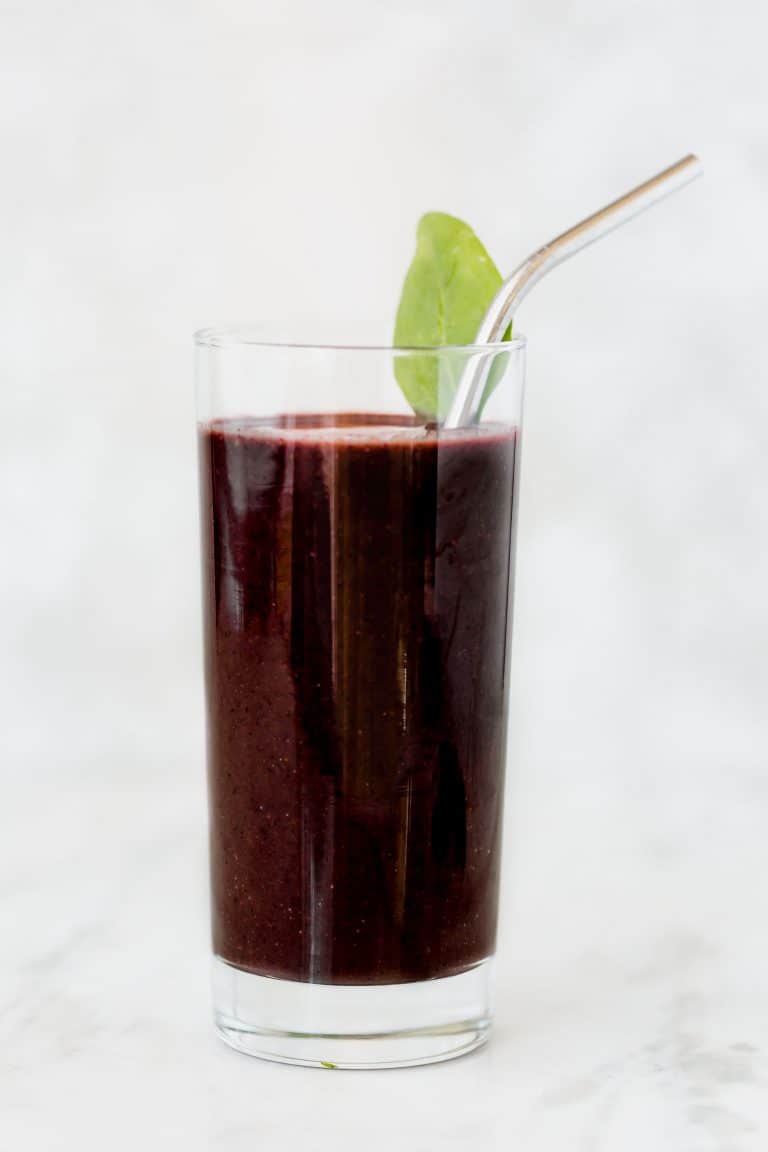 I use this Vitamix to make all of my smoothies. It's amazing! If you love chia seeds check out my Overnight Coconut Chia Pudding.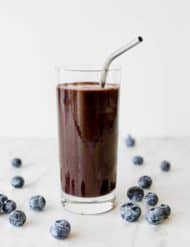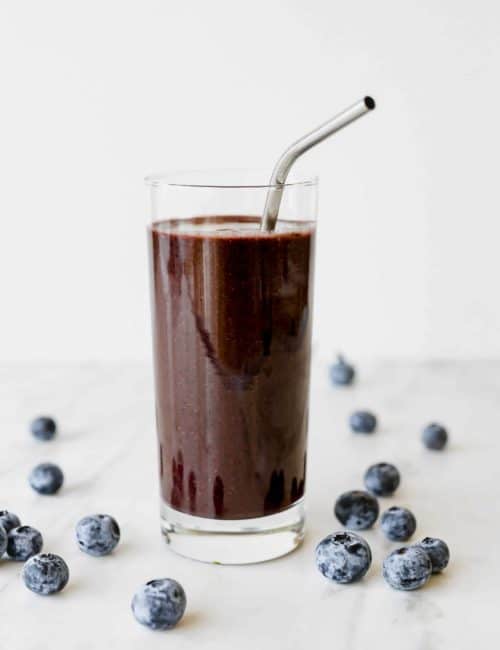 Healthy Acai Smoothie
A healthy and DELICIOUS smoothie to get you going in the mornings.
Ingredients
1 1/4 -1 1/2

cups

fresh spinach

1

cup

açaí juice

1

cup

frozen blueberries

1/2

frozen banana

1/2

large carrot, or 4-5 baby carrots

1

tsp

honey

1

tsp

chia seeds (optional)
Instructions
Combine all of the ingredients in a blender and blend until smooth.
Recipe Notes
For the açaí juice, you can buy it near the produce section in most grocery stores. 
Recipe Source: Salt & Baker